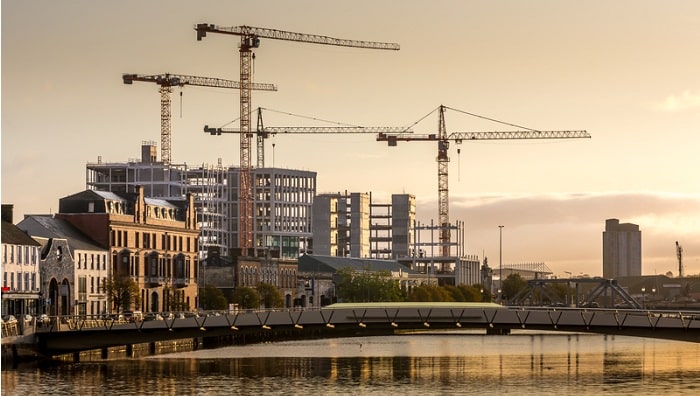 Rising costs have added £23 billion to the cost of construction output when compared to pre-pandemic price levels, and inflationary pressures are anticipated to continue across the 2023 first half.
There is a date that has been released for the week ending February 11 from the Office for National Statistics concerning the UK's construction output that covers all 12 months of 2022.
As per the figures, the total anticipated value of construction almost reached £250 billion, thereby marking the first time that the annual construction value has overtaken £200 billion, which itself represents a rise of 15% from the output values of 2021 in nominal terms.
In spite of the forecasts at the midpoint of 2022, which were close to £186 billion, the new statistics showed a monumental rise in the construction output value, which was driven by the effects of post-COVID shortages, cost of living issues, and the Ukraine war, all of which drove up material and energy costs. An analysis of the real versus nominal price indices indicated that the value could have reached £181bn had it remained at the pre-pandemic levels, which meant that around £23bn had been added to the UK's construction costs since 2019.
As per a leading provider of construction intelligence services' research director, Laura Pardoe, the price rise happened to be at record levels through the summer of last year, as many goods witnessed a 25% annual inflation. This figure has now plummeted to around 15%; however, some figures still hover well above 20%, and as a matter of fact, the insulation products have seen a surge of 50%.
If one looks ahead, the UK economy is facing numerous challenges, which in turn could reduce the feasibility of many construction projects across the country. The chief economist of a construction intelligence service provider opined that the Bank of England's push to increase the base rate to 4% is, in all likelihood, going to weigh heavily on the country's residential sector through 2023 as mortgage holders become more rigid. The UK economy is widely assumed to be stagnant in a best-case scenario as compared to the short-term, which may very well witness other varied commercially sensitive industries that are consumer-spending dependent go through a fall.
It is expected that the construction product shortages and inflation will ease in the second half of this year but might not return to stability. The contractors in the construction arena are functioning on very slim margins, and 2023 is indeed going to be a bumpy year. There have been, however, rising level of awards which have been agreed throughout 2022 reaching an all-time Q1 2022 high and as result one can anticipate high activity levels in 2023 across infrastructure, health as well as warehousing sectors.