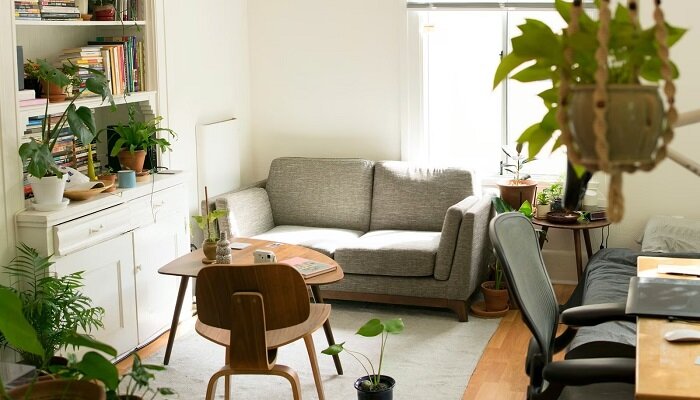 The worldwide sustainable home decor market had been valued in 2021 at $331 billion, and it is expected to reach a whopping $556.3 billion by 2031, thereby growing at a CAGR of 5.5% right from 2022 to 2031. It is well to be noted that fabrics and furniture made from sustainable materials get used across various locations, such as restaurants, spas, clean rooms, outdoor spaces, retail units, and libraries.
Home textiles, furniture, and floor coverings are just a few significant instances of home decor products that happen to be sustainable. Apparently, furniture designs can very well be altered by using machine-based as well as handcrafted techniques, depending on the application that's intended. Although growing countries like China, India, and Brazil have witnessed a prominent rise, developed countries such as Germany, Canada, and the US have seen a significant jump in the usage of sustainable home decor products.
Because of the presence of many vendors across regional and global markets, the worldwide market for sustainable products remains highly fragmented. The overall international market for sustainable home decor is now driven by the broadened real estate industry. The market for sustainable home decor has gone on to show excellent growth throughout the years, and it is indeed projected to be that way all throughout the forecasted period.
These factors exist as there has been a rise in customer interest in environmentally friendly home furnishings, floor coverings, and textiles. Furthermore, the increase in small-sized properties has gone on to promote the adoption of devices, which can go on to add some more storage space while at the same time enhancing the aesthetic appeal of the home.
One of the main factors when it comes to the expansion of the worldwide market is the increasing presence of environmentally friendly and sustainable home design items, which is the result of elevating environmental concerns. Moreover, the increase in consumer preference for high-end sustainable home decor products as well as improvements in standards of living in India and China have contributed to the expansion of the market. It is also anticipated that the presence of low-cost, sustainable home decor makers in Vietnam as well as China will add thrust to the worldwide market expansion.