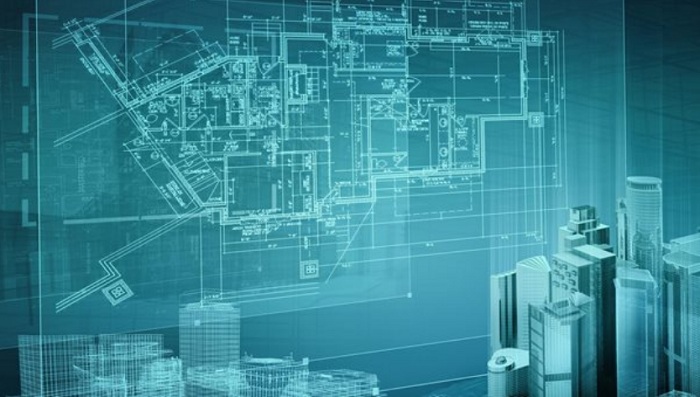 A strong housing market has fuelled a recovery in the UK construction sector following the government-imposed lockdown but a number of bigger opportunities may be found in a number of large infrastructure projects. Here, Jonny Hayes, a civil engineering technology expert from The Access Group, explains how implementing the right systems can help streamline many of the day-to-day processes draining resources, allowing teams to increase the speed, accuracy and reporting of their tenders
UK builders reported their strongest monthly rise in activity in almost five years in July, as the construction sector rebounded quickly from Covid-19. This is certainly positive news, with many looking to take advantage of opportunities arising from the Prime Minister's "build, build, build" rhetoric to survive what is expected to be one of the deepest recessions on record.
In June, the Prime Minister announced the creation of a new Project Speed taskforce, led by the Chancellor Rishi Sunak, designed to get Britain building by fast-tracking his party's election pledges to invest £250bn in infrastructure and deliver key projects faster.
With Crossrail and HS2 just two of the major infrastructure projects ongoing, there are certainly significant opportunities for the sector to benefit from this investment.
Reducing errors and winning projects
Given the huge competition to secure additional revenue at a challenging time, it is vital that businesses are doing all they can to put themselves in the best possible position during the tendering process. A key consideration, particularly with a number of projects coming to market, is putting the right measures in place to cut admin, reduce errors and win new projects.
When approaching a tender, it is vital that firms consider the potential variables that could impact growth over the coming months and years. Brexit uncertainty and climate challenges are just two factors that could stall progress in the sector.
Fluctuations in sterling could impact contractors buying materials from overseas, while changes to customs rules will affect the speed and availability of imported materials, particularly for projects that rely on just-in-time delivery. Potential changes to the availability of skilled workers must also be factored in.
With these uncertainties, it will fall to contractors to de-risk projects and reduce unnecessary wastage wherever possible. When it comes to reducing overspend and improving bid-winning performance, there are a number of mistakes we see frequently.
Contractors have a wealth of available data in their organisations, but it is often dispersed among different systems, documents and teams. As a result, many business leaders cannot easily access up-to-date, accurate information to make strategic decisions. In an industry like construction, where margins are tight, this is a huge risk.
Whether it is duplicating work between teams, spending too much time on admin and manual data entry, or an overreliance on error-prone Excel spreadsheets, these faults can waste valuable time and money, and limit the number of jobs you are able to price.
Excel software was in the news recently as 16,000 Covid-19 tests were misplaced by public health officials in the UK and this is a perfect example of the potential for huge slip-ups, even from what you might think is a well-honed Excel spreadsheet.
Another symptom of an inefficient process is the amount of unavoidable manual data entry. Estimators and surveyors go to work every day to estimate and survey, not enter endless data into spreadsheets or spend vast amounts of time filling out paperwork.
Maximising efficiency
In order to win the big infrastructure projects that can take your business to the next level, everyone should be working from the same system and the same datasets. If everyone works from a centralised system, duplication can be eliminated, errors can be reduced and admin greatly reduced. By using software systems that can automate huge chunks of the data entry process, the risks of human error can be mitigated. Ultimately, when everyone is working from the same system, the work becomes more efficient and more cost effective.
In such a competitive environment, having a clear view of the financial details associated with each job can be the difference between winning a profit-making project or losing money and even missing out on jobs altogether.
Too often, finance teams spend large chunks of their time getting to the bottom of costs and the costs to complete. By using a centralised system, where project data is stored and shared among the team, the finance department can access vital data and therefore have complete transparency on actual project costs.
Every subcontractor has its own way of managing the tendering process. Whether you're using spreadsheets or even paper-based systems, there will always be inaccuracies and inefficiencies to deal with.
With the Chartered Institute of Building predicting change in the construction sector on a scale not seen since 1945 in what is built, how it is built and who builds it, firms need to do all they can to put themselves on the best footing to overcome upcoming challenges.
That said, with challenges and change come opportunities. With a raft of public sector contracts up for grabs, there is undoubtedly huge potential for modern, efficient and technologically adept companies to capitalise.