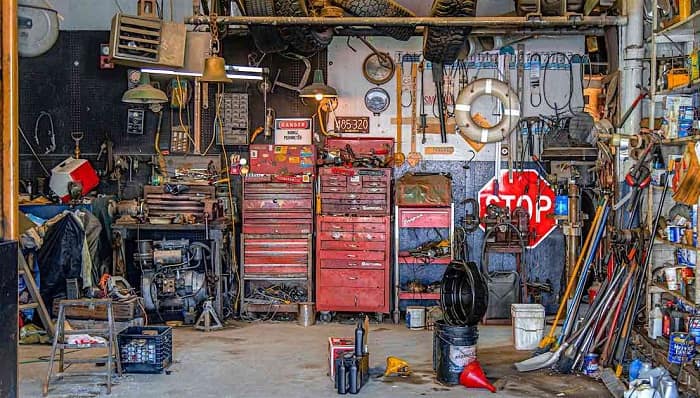 If you are like most homeowners, your garage is more than just a place to park your car. Your garage can be an extension of your home where you spend time working on projects or relaxing with friends and family. If this sounds familiar, consider having a custom-built garage constructed for your property. There are many benefits that come from having a custom-made building such as:
A customized design 
Customized design for a garage provides the ultimate storage and working space for homeowners. It is designed to meet your specific requirements, which include everything from the materials used to construct it to the size and shape of the garage. Installing a new garage can also add value to your property while increasing its functionality by adding more storage space or room for workstations.
Customized design can be achieved by working with various garage plans to find the one that works best for you. Garage plan companies such as Ulrich garage provide homeowners with blueprints of different designs and layouts, which can be modified if necessary to meet your needs. Take a careful look at the different elements within a design and decide what will work best for your individual requirements. There are many different shapes, sizes, and styles of garages available that can be customized to fit your property.
Types of garages available
There are numerous types of garages you can choose from for your property. Among the most popular are detached garages, attached garages, two-car garages, three-car garages, and four-car garages. A type of garage can be selected depending on how many vehicles you will need to park on your property along with the storage space you require.
There are also a variety of different garage materials available so you can have a custom-made building constructed. These include metal garages, wood garages, and brick garages to name a few. Selecting which material will work best for you depends on your individual preferences as well as what type of property you own. For instance, those who live in areas with harsh weather conditions may benefit from having a metal garage to protect their vehicle during inclement weather.
Customized designs for garages are available in all shapes, sizes, and materials for homeowners who want to create the ultimate storage space or work area on their property. Before building your new custom-made garage, carefully analyze what you actually need.
Functionality 
A custom-built garage offers more than just ample space for parking or storage, it is also built to suit your everyday lifestyle and activities. Many homeowners choose to have a garage built with an extra-large door to suit heavy equipment, such as ATVs and snowmobiles, while others may prefer one large enough for two vehicles instead of three.
No matter the design or layout that you choose, you can rest assured that your garage is designed to meet all your needs. In addition to an extra-large door, many homeowners choose to have a garage built with wider and taller doors that allow even more natural light into the building. This is an excellent way to create a bright, cheery space in your home where you can relax or spend time with friends and family.
Create a workshop out of it
Your garage can be a workshop if you want it to be. If you enjoy spending time working on projects around your home and need a large space for creating or inventing, then an extra-large garage with numerous windows may be the perfect solution.
You can place your workbench along the back wall, with several racks for tools above. You can also attach shelving to the wall for added storage space, and you could even build in an old refrigerator or freezer to hold your food while you work away.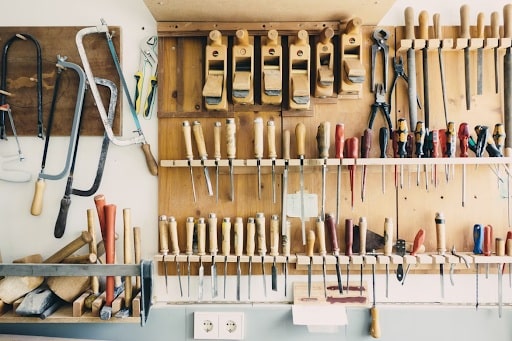 Create a man cave
A lot of men create a man cave in their garage to hang out with friends and watch sports or have a place where they would have some time for themselves. Many guys have a pool table or some other kind of gaming center in their garage. They can work on cars, play a game of darts or just have a few drinks with friends and unwind.
Enhanced security
With a custom-built garage, you can also expect to have the ultimate security features installed in your new building. Security measures such as sturdy locks and alarms can be added by your builder when construction begins so you don't have to worry about the safety of your family or belongings when you are away from home.
In addition, many homeowners choose to have a variety of windows installed in their garage. These can be placed where they will provide ventilation, such as opposite your door or underneath the eaves, and they also allow more light to enter the building.
As for materials for constructing your garage, those with high levels of security include metal and brick garages. Both metal and brick garages provide increased protection against harsh weather elements, such as rain and snow.
Natural light 
One of the many benefits of having a custom-built garage is being able to design it with ample natural light. This is what you are looking for in your garage, if not you can always upgrade to windows that provide ventilation. While some people prefer just one large door to provide natural light, others prefer numerous windows that are strategically placed around the garage.
Creating a bright workspace for your home is an excellent way to increase productivity and creativity. By allowing plenty of natural light into the building, you can transform any dreary area into something warm and inviting.
A custom-made garage is a perfect solution for homeowners who need a lot of extra space. Whether you need a place to store your vehicles or equipment, want a workshop for your hobbies, or need a man cave to hang out in, a custom-built garage can meet all your needs. In addition, many garages come with enhanced security features that will keep your belongings safe and secure while you're away from home. With so many options available, it's easy to find the perfect design and layout for your needs and preferences. So, what are you waiting for? Contact a local builder today and start planning your dream garage!