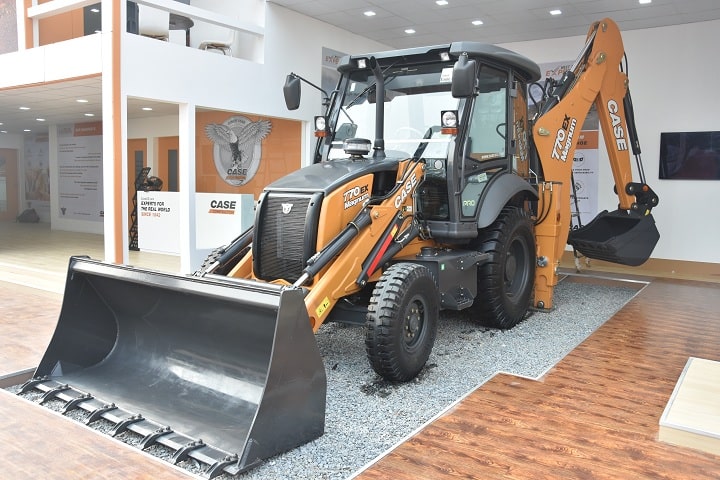 CASE India is a heavy duty Construction Equipment manufacturer. The company is the construction vertical of CNH Industrial N.V., a global leader in the capital goods sector that, through its various businesses, designs, produces and sells agricultural and construction equipment, trucks, commercial vehicles, buses and specialty vehicles, in addition to a broad portfolio of power train applications.
We manufacture equipment for roads & highway construction, infrastructure and commercial construction. Our product ranges comprises of Compactors, Loader Backhoes, Motor graders, Crawler dozers and Skid steer loaders. All these equipment are being used in almost all major projects in India including Bharatmala, Sagarmala, Pradhan Mantri gram Sadak Yojna etc.
Overall, CNH Industrial has three manufacturing plants in India at Pithampur, Indore (Madhya Pradesh), Pune (Maharashtra) and Greater Noida (UP). Pithampur Manufacturing plant is known for its world-class construction equipment manufacturing which includes Loader backhoes and Vibratory Compactors.
With more than 25,000 Loader Backhoes and 350 Motor Graders sold in the country, CASE India is a leader in these product segments. CASE India has also consistently remained a market leader in the Vibratory Compactor segment and is the only company to have sold over 13,000 units in India.
With launch of a number of infrastructure projects, demand for heavy duty equipment has increased significantly. These equipment are the backbone of the construction projects. Among all the equipment,Backhoe Loader is the most popular construction equipment sold in India.
CASE India offers a range of specialised loader backhoe fitted with PRO series for efficient productivity. They include 770 EX PRO, CASE 770 EX Magnum PRO and 851 EX PRO with Center pivot system. The CASE PRO Series Loader Backhoe is powered by FPT Industrial S8000 engine which delivers powerful performance and fast response time.This series is re-engineered from the ground-up to deliver industry-leading backhoe breakout force, higher loader lift capacity/reach and best-in-class cab visibility.
The PRO Series Loader Backhoe has a robust, robotically welded two-piece structural frame design which results in great stability, performance and serviceability. For versatility in different Indian operating conditions, the machine is designed with heavy duty structures, tanks, fenders and rims. To give the series a muscular look, there is a dual-colour tone, with a mix of Grey on the lower parts of the machine and Power Tan colour on the upper parts.
Bigger buckets allow greater load lifting and increased productivity. The series is equipped with a superior working range and will reach deeper than any other loader backhoe. There is a choice of two configurations: a standard deeper dig depth of 4.5 and 4.7 meters, or an extendable dig depth of 5.9 meters. 86 HP loader backhoe 770EX- Magnum has optional 15 foot backhoe; one feet longer than what is available in the market. It also has bigger pump for more flow and speed which means higher productivity for the customer.
CASE 851 EX PRO-"THE KING" is enhanced with a centre pivot version against the side shift. The centre pivot machine gives the operators the flexibility to stabilise the machine and hold it steady even on an uneven ground. New efficient hydraulic absorbers and advanced telematics technology have been developed for the equipment in association with Bosch.
The power shuttle transmission provides four forward and reverse speeds. The hydraulically shifted clutches allow the operator to change direction and travel speed on the go, while the control valves deliver smooth speed and direction shifts, resulting in smooth and accurate operation. The new single-piece engine hood provides excellent access for maintenance. The machine layout has been designed to ensure all daily service points are easily accessible at ground level, for quick and efficient servicing.In the spacious cabin, the operator seat and ergonomics have been redesigned to offer better comfort and smooth lever operations.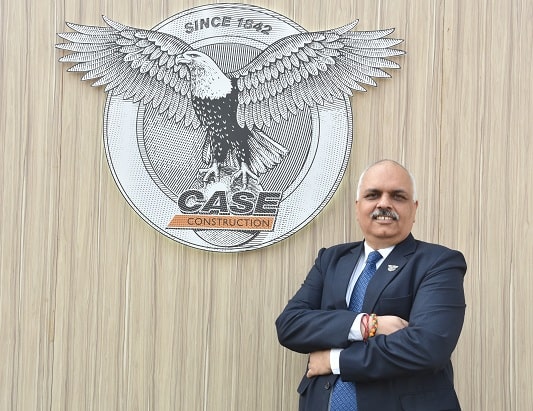 CASE India understands the need of technology adoption in current era. Our R&D team constantly endeavours to develop clever innovations to make equipment more fuel efficient, and brings in latest technologies and solutions for better performance and comfort. One such testimonial to our this approach is – The PRO Series which is also equipped with CASE's revolutionary advanced EAGLE-EYE-TELEMATICS solution fitted with 'Geofencing' for enhancing the performance and efficiency of the machine. This Asset Monitoring System gives the freedom of machine monitoring and remote diagnostics alerts at the click of a button on a mobile or desktop computer.