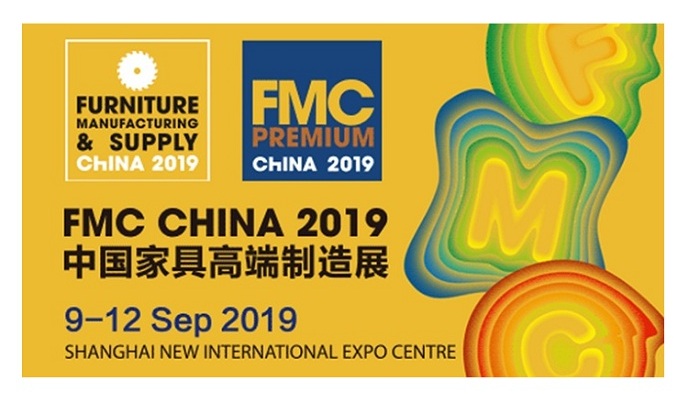 Taking place under same roof with Furniture China at SNIEC, FMC China and FMC Premium are the trade exhibitions that features more than 650 suppliers to provide a large variety of products and materials serving for furniture high-end manufacturing. Innovative raw materials for furniture, smart techniques and new technology are here to meet the industry needs, which further to better serve the furniture markets.
According to industry professionals, high-end manufacturing is undoubtedly deemed as one of the vital challenges for the furniture industry in China during transformation and upgrading periods. Since 2017, FMC China has been vigorously encouragingto push forward industry development by gathering high-level and excellent furniture manufacturers at the fair to exhibit cutting-edge products, facilitate industry communication and offer effective solutions that help China's high-end manufacturing stand out.
2019 Hall Layout, Well Classified Product Categories
On upcoming 9-12 September, the exhibition will occupy 10 pavilions dedicated to furniture high-end manufacturing sections, specifically Hall N5 for FMC Premium, Hall N7/N8 for Furniture Leather, Hall N10/N11 for Furniture Hardware, Hall N12 for Coating & Adhesive / Panels & Surface Décor, Hall W10 for Latex & Materials / Upholstery Machinery, Hall W11 for Mattress Fabric, Hall E8A/E8B for Design Fabric, and a featured area in Hall W3 for Advanced Sewing & Cutting Machinery.
High-quality Exhibitors
This year, selection of exhibitors are more strictly than ever, in order to provide an even higher valuable trade platform. Those who are innovative in furniture materials and techniques, qualified with intellectual property, capable in product research and development, and influential on formulation of industry standard become more recognized and preferred to participate at FMC China 2019 and FMC Premium 2019, which together with the organizer to make joint efforts on the enhancement of refined development within the industry.Up to now, booth sales at 90%have been booked, leading companies such as OKIN, eMoMo, Cenro, Tiansi, Xinhong, Koyo, CNWEIHONG, UL, SGS, Intertek, Weibao, BLW, JMT, Kingdecor, TB, Qiaojia, Qigu,Mutu, WOCA, etc. will be at presence.
FMC Premium 2019 Practise Eco-friendly
Covering the entire Hall N5, FMC Premium 2019 focuses on premium quality of furniture raw materials, semi-finished components, equipment and other related furniture supplies. This year, the design of exhibition space will continue to adopt eco-friendly materials, setting a typical example of green construction. In terms of exhibits, over200 suppliers from home and abroad, are excitingly to bring their materials, products and services onsite for meeting global sourcing needs. In coming edition, four renowned industry associations like American Hardwood Export Council (AHEC), French Timber, Korea Federation of Furniture Industry Cooperatives (KFFIC) and Quebec Wood Export Bureau (QWEB) all group join the FMC Premium 2019.
Take a look at Product Preview
More to find on www.furniture-china.cn/en-us/
Register to get visitor badge for free before 8 July 2019
9-12 September 2019, SNIEC (in Pudong Shanghai)