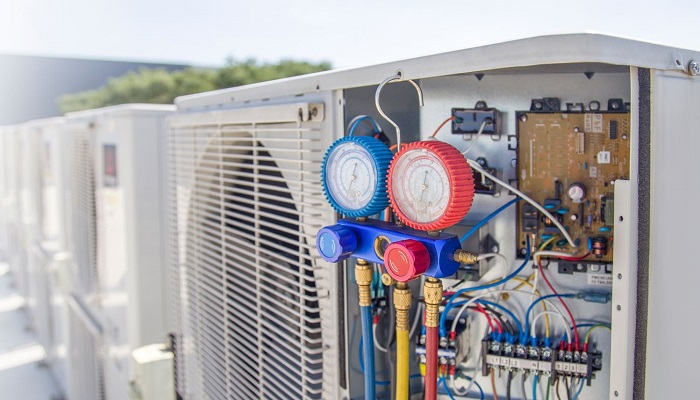 The heating, ventilation, and air conditioning (HVAC) system is a must-have component for most buildings today. Essentially, they're responsible for keeping interior space cool during the hot season and providing warmth during cold weather. It's ideal for properties located in areas with extreme temperatures, high humidity, or poor air quality. 
With many regions experiencing drastic climate changes, the demand for commercial HVAC systems will likely grow. The global market is forecasted to reach USD$309.6B by 2028. This 5.43% annual growth rate is also due to the ongoing integration of the Internet of Things (IoT) into HVAC products. Some of these modifications enhance the HVAC systems' performance, increasing their durability.  
With its role in maintaining a comfortable indoor environment, it's essential to schedule occasional maintenance. This article explores a quick guide to maintaining your commercial HVAC system- from how often you should service them to signs your HVAC system needs replacement. Read on to learn more.
Commercial HVAC system maintenance frequency 
Your commercial HVAC system should typically last for many years. However, like any other mechanical equipment, it inevitably wears out after some time. Therefore, it's essential to service them or schedule an a/c replacement service once a year to ensure they remain functional and efficient. 
As a good start, do regular check-ins, like cleaning any dust and spillages throughout the year. Getting rid of this dirt allows your system to operate optimally and reduces the rate of wear and tear. It's also best to make an annual full-service appointment and hire a reputable technician to do all the necessary maintenance tasks once a year.  
Generally, the frequency of conducting your maintenance routine may vary with your brand and usage rate. That said, consult your dealer or the manufacturer's manual to determine your commercial property's HVAC prescribed maintenance schedule.
What is the cost of HVAC system maintenance? 
One of the common questions property owners ask is how much you should expect to use on maintenance after purchasing a new HVAC. Generally, the average tune-up cost depends on many factors, including the size of your building and the unit.  
For a quick reference, basic tune-ups like annual check-ups can cost between USD$75 and USD$200. However, this amount may increase if your system requires additional services such as ventilation inspection or refrigerant recharge.
HVAC system replacement frequency 
Regardless of their durability, every HVAC system's optimum operation will deteriorate after years of usage. And despite trying to fix various problems, such issues may persist and remain unresolved. In such cases, you may spend more on maintenance, which could be costly in the long run. 
So, it makes more sense to start looking for an a/c replacement service Denver, Co, or one in your area when it gets to this stage. But how often should you replace your air conditioning system? 
The answer to this will again depend on many factors, including the type of your HVAC system and maintenance history. On average, a well-maintained HVAC system can last 10 to 15 years. But if the environment is too demanding, it could last even below ten years because of the high wear and tear. 
Furthermore, below are some signs to keep in mind and watch out for that may indicate it's time to replace your HVAC system: 
Age: Plan your system's replacement if you've used it for over 15 years. Most brands last for this period, then become prone to breakdowns.  
High energy bills: A steady increase in energy bills despite your conservation efforts may point to a faulty HVAC. You may need to go shopping if repairs can't enhance your system's energy efficiency. 
Frequent repairs: If the cost of breakdowns quickly adds up, finding a new HVAC system may be more cost-effective in the long run. 
Uneven heating or cooling: If your rooms are consistently too hot or too cold, it may be time to visit your dealer for an HVAC unit replacement. 
Investing in a new system can be pretty expensive. That said, before you decide on replacing your current one, it'd be prudent to consult an experienced technician. The technician can inspect your existing units and advise you better if they can no longer be repaired. They can also help you decide the right size for your new HVAC unit for optimum operation.
Conclusion 
Commercial HVAC systems provide a comfortable indoor environment for you and your employees or tenants. And to ensure they work as efficiently as possible, they require regular check-ups, preferably once a year.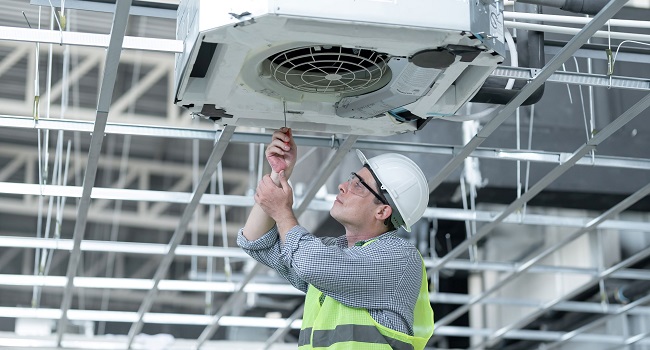 However, tune-up costs can quickly add up due to frequent breakdowns or inefficient energy consumption. If you're in this situation, it may be time to replace your current HVAC system. To help you make the best decision for your property, consult a reputable technician to ascertain if you need to invest in a new one.