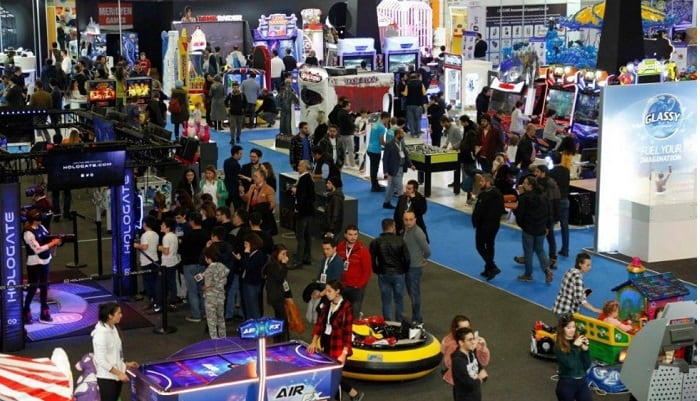 Tureks International Exhibition Organization, one of Turkey's leading exhibition organizers, is making waves in the area protection, wire, and fence sector with its prestigious events. In this context, FENS Exhibition, Turkey's new area protaction wire, and fence exhibition, is gearing up to become a pivotal meeting point in its second year. The exhibition will take place from January 11th to 13th at the Istanbul Expo Center.
FENS Exhibition is designed to successfully meet the needs of the area protection, wire, and fence systems sector. Since its inaugural year, FENS has emerged as the sole exhibition in the region that effectively fills the gap in the field of environmental protection, wire, and fence systems. With meticulous preparation, the fair aims to guide significant business potential in the region.
FENS Exhibition will be held as part of the 11th International Attraction Park and Recreation Exhibition, ATRAX. By bringing together industry companies, ATRAX and FENS Exhibition fulfill the mission of uniting sector firms while also gathering the product groups required by public, social-urban areas, and recreation facilities. This massive industry not only guides investments but also challenges the boundaries of imagination for new business ideas through a holistic approach.
Taking place at the Istanbul Expo Center, the exhibitions will be held in five separate halls divided according to product groups, multiplying their business potential through shared visitor traffic. Besides the magnitude of the exhibition, the product groups are successfully placed to ensure a well-organized event.
Area protection and wire fence systems will be showcased in Hall 5, while the needs of parks and recreation areas will be addressed in Hall 6. Hall 5B will come alive with sports areas and facility equipment. Hall 7 will host attractioan areas, games, and adventure industry, while vending machines will be exhibited in Hall 6B. Pools, spa, and wellness water attractions will be showcased in Hall 8, and Hall 4 will be dedicated to home, garden, and landscape equipment, awaiting interested visitors.
Nergis Aslan, General Manager of Tureks International Exhibition Organization, stated, "We are preparing a high-quality fair for the area protection and wire fence sector. Our exhibition will provide a comprehensive platform for both industry firms and major investments." Emphasizing the dynamic nature of the sector in the region and its high business potential, Aslan highlighted the significant opportunities that will be offered to participants at the fair.
Aslan stated, "FENS Exhibition is a valuable meeting point for all stakeholders in the sector." She emphasized that the fair is organized in accordance with high-quality standards and meets the expectations of sector companies. Aslan highlighted that the fair provides an opportunity to follow industry innovations and trends, while also offering opportunities for collaborations and networking that contribute to the development of the sector.