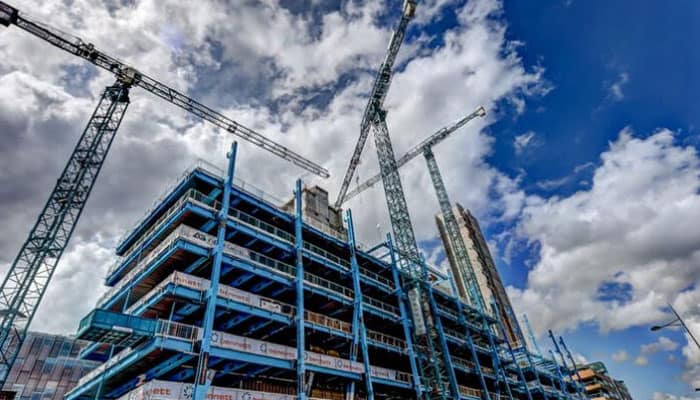 According to a recent report, total investment in European construction increased by 5.2% in 2021, demonstrating its robustness. The European Construction Industry Federation (FIEC) anticipates a 2.4% increase this year, with fixed price growth led by civil engineering and new home construction. The fastest rising construction markets in the EU this year, according to the organization's 65th Statistical Report, will be in Slovenia (+10.4%), Spain (+5.4%), Ireland (+7.3%), and the Netherlands (+5.0%).
Germany's growth in 2022 is predicted to be merely 1.0%, whereas France's growth will be 3.5%. The UK is not included in the FIEC data. According to the organisation, the 27 EU member states' combined investment in building amounted to almost €1.6 trillion for the entire 2021, or 11.1% of the GDP of the entire union.
The key construction projects for 2021 are also broken out in the report, with non-residential construction (offices, hospitals, hotels, schools, and industrial buildings) representing 31.3% of all activity. Renovation work made up 27.3% of activity, which is a substantial portion of the European Commission's objective to reduce carbon emissions.
Civil engineering projects composed 18.0%, while new housing construction accounted for 21.9%. FIEC's vice president for economic and legal affairs, Rüdiger Otto, introduced the report's findings and stated that growth in all segments was anticipated, although at a slower rate than in 2021. Otto also cautioned that the supply and price of energy, as well as the ongoing conflict in Ukraine, would undoubtedly have an impact on the industry's ongoing recovery.
Otto continued that it is vital to remember that the European climate and environmental agenda offers significant prospects for the construction sector, notwithstanding the numerous difficulties the industry is currently facing. The industry, according to him, must seize this opportunity.