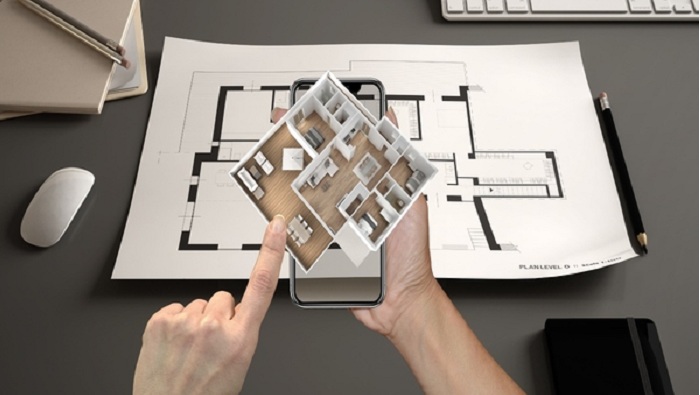 Quickbase, the provider of software that helps organizations see, connect and control every element of complex projects, today announced new product and services offerings for the construction industry, including a bi-directional integration with Procore, Gantt chart capabilities and foundational applications targeting scheduling, materials management and more. This comes off the heels of the acquisition of MCF Technology Solutions earlier this year to bolster construction service offerings to support the global boom in building and infrastructure.
The construction industry has long-faced a shortage of IT resources, and the legacy systems available don't provide the access to data or have the customization needed to tackle their projects efficiently. Quickbase is investing significantly in its product and services to bring the flexibility of no-code development into the hands of those managing complex projects.
"The built environment is a booming industry right now, and that requires tight orchestration as projects mount," said Anthony Chiaradonna, CIO of Consigli Construction. "Companies both managing and supporting these massive infrastructure initiatives need precise orchestration across projects, teams, vendors, locations and more at the same time, plus the flexibility to customize solutions that fit each initiatives' unique circumstances. Quickbase gives us the ability to make applications tailored to the specific needs of each project and ensure that the right stakeholders have the right insights into each step of their projects at the right time, ultimately enabling us to improve the lives of the people on site by creating new efficiencies in our processes."
The industry-focused product and service offerings provide the platform, expertise and connectivity to ensure organizations have what they need to manage their most complex projects. Highlights include:
New construction industry package: A bundled offering that makes it easier to get started quickly with Quickbase on any project. It includes connectivity to data sources contractors and subcontractors need to securely reach project team members and stakeholders inside and outside an organization, services focused on addressing complex project management needs and simplified pricing for projects of all sizes.
Data connectivity across construction technologies: To enable data visibility needed to orchestrate complex projects, Quickbase is launching a bi-directional Procore integration, the first of many industry-specific connectors to address the needs of segment-specific buyers. Additional channels are expected later this year, including connectivity to Autodesk Construction Cloud and BIM 360, in addition to existing connections to ever-critical resources like Microsoft 365, DocuSign, Box, Dropbox and more.
Critical capabilities addressing complex project management needs: To meet the needs that come with complex projects, new components are available that can be customized to fit your organizations' specific needs. Examples include the Gantt project scheduler and the ability to generate dynamic documents from data in Quickbase.
Deep industry expertise and foundational applications: Quickbase's 20 years of expertise, enhanced by the recent acquisition of MCF Technology Solutions, is captured in a set of foundational applications designed to help builders and contractors quickly deliver tailored solutions for their complex project management needs. The applications target their most urgent needs, including scheduling, material management, budget tracking, resource allocation and approval workflows.
"From creating the next generation of semiconductors and reshaping our city's skylines, to rolling out a global network of fulfillment centers, our customers are building the future. This includes managing people, money, materials, time, and more," said Ed Jennings, CEO of Quickbase. "We've seen first-hand what's possible when organizations and employees have the unique software they need to see, connect and control these complex projects. It's not just about saving time and money, it's about making the lives of those actually doing the work safer. We're hopeful these enhancements can bring that opportunity to more builders around the world."
About Quickbase
Quickbase provides software that allows organizations to see, connect and control the complex projects that reshape our world. Whether it's raising a skyscraper, rolling out 5G networks or prototyping an electric car, more than 6,000 customers worldwide use Quickbase everyday to create and connect applications. As the world, projects and conditions continue to change, the no-code platform empowers organizations and employees to adapt and eliminate boundaries between systems and teams, ultimately empowering business users with the tools they need to succeed.