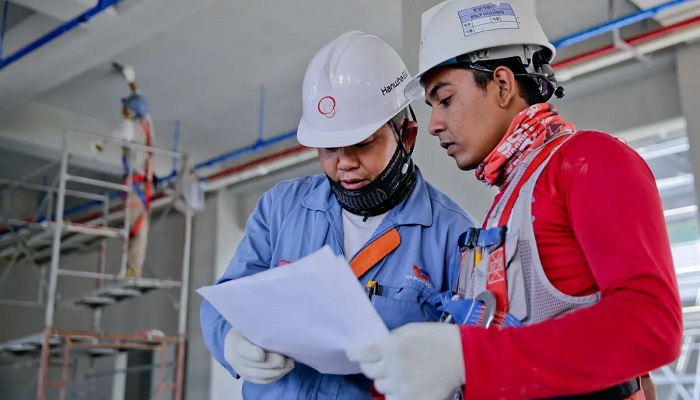 The fact is that the construction sector happens to have a long-proven problem when it comes to data, and although the past few years have gone on to witness a marked improvement, things still happen to be behind the times.
Sectors like manufacturing have several sensors that generate performance data that can help optimise control and maximise outcomes. That said, the average construction project dashboard has 10–20 data points that get reported long after the month's end. As per a recent report, 95% of the project data doesn't actually get utilised throughout the construction projects. It is well worth noting that the world happens to be driven by a big data revolution; however, only the first of the protests seems to have been planned.
Having said that, the corners of the sector are pushing forward. In the early part of this year, the project data analytics task force went on to draught a manifesto based upon the six pledges so as to enhance the effectiveness and also the usage of data within the construction sector. This includes the usage of data analytics, reskilling data in a digital-enabled world, involving data to make sure that the insights are maximised, and also partnering on open-source data. The fact remains that if businesses do not take this in stride, they will be left behind.
The Benefit
It is a well-known phenomenon that expectations are high in the construction sector. Apparently, as part of the construction sector deal with the government, one is at present striving towards a target of projects being accomplished at least 50% rapidly by the decade's end.
However, this does seem to be a disengagement when it comes to ambitions as well as reality. A recent study found that only 1 in every 200 projects gets to meet their objectives in terms of timeline, benefits, and budget. While one cannot completely hold data responsible, it can be said with a degree of confidence that data inefficiency would definitely be a major contributor.
Data happens to be both a great weapon and a massive weakness as businesses strive for efficiency. Making use of structured, standard, and high-quality data in clever ways holds the key to maximising a project's delivery as well as its efficiency. For instance, taking a collaborative approach by sharing data with external organisations' major stakeholders as well as internal channels will not only avoid the possibility of miscommunication but also give out greater insights. By allowing access to huge amounts of data and also incorporating teams across all stages of project development as well as implementation, one can indeed streamline inefficiencies and enhance productivity.
Significantly, data from the previous projects can very well be used to develop learning legacies that can be made use of to isolate carbon emission locations throughout the supply chains while at the same time informing emissions issue resolution.
Data analytics can also let firms know the risks that are external or even the probable impact when it comes to socio-economic trends. The opportunities are endless.
Pledges and Reality
One needs to have a basic shift in attitude about the way these construction firms happen to function. Organisations, apparently, have to shift from viewing projects as temporary initiatives to a long-term view when it comes to enhancing operating efficiencies.
The fact is that the firms must incorporate the data usage across all the project stages until it becomes a standard process. While the collection and analysis of such data can be a massive task for firms with a traditional mindset, making sure that the firms are equipped with habits that happen to be data-centric and the perfect digital analytics tools so as to push forward the data usage will be imperative when it comes to realising the vision of the manifesto. 
Data happens to be a constantly undervalued cog when it comes to the construction machine. That said, by adopting it as well as leveraging digital innovation and storing and organising the data, organisations can go on to save a lot of time and resources while at the same time tracking the projects in real time. With the manifesto is expected to be launched in a few weeks, it is finally the moment for the construction sector to draw the line and move towards a future that happens to be more efficient in terms of data.