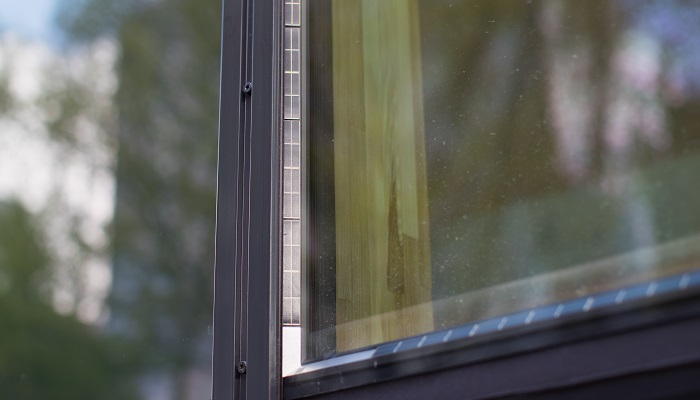 Technology has gone on to change our homes in more ways than one. The thermostat has become smart, the doors can be unlocked by a mere phone, and the refrigerator may as well have a touchscreen on it. That said, the windows happen to be just glass panes in a frame, almost like the ones the grandparents had.
This might, however, change. In the not-too-distant future, it is expected that they might even generate as well as distribute electricity.
It is hoped that emerging technologies can very well turn ordinary-looking windows into transparent solar panels. Although one may not be able to just go to a hardware store and pick up a window pane generating renewable energy as yet, those days are not far away.
However, one should not expect to power the entire home or charge an electric vehicle with a few windows. Transparent solar energy happens to be significantly less efficient than those opaque photovoltaic panels that sit on rooftops.
The fact is that one cannot see this happening in the next 10 years as solar windows become an alternative choice for photovoltaics on rooftops. The potential of solar windows cannot be as great as what one gets from roofs. However, these limitations don't mean that solar windows aren't going to be worthy. They can, as a matter of fact, power devices that may be adjacent to the window, such as electric blinds, or they may just run operations that are uncommon across homes today, like window tint change on command.
Here is what one must take note of about this emerging transparent solar technology and how it can help homeowners make novel choices so as to use the additional power.
How do solar windows work?
A solar window, a transparent coating or material gets some of the energy from the light passing through the window and thereby stores it as electricity. Unlike what happens in case of the solar panels, it lets some of the light spectrum pass through while also collecting the energy from the infrared and ultraviolet light one is not able to see.
There is not a shred of doubt that one can embed in the glass anything that is able to collect as much energy as it transports to the frame's edge, and somewhere in the frame happens to be a collector that gets connected to a micro-sized battery. One of the companies that happens to be developing the solar windows makes use of a special glass coating applied in the manufacturing process so as to capture infrared light and ultraviolet energy. As per the company, these windows happen to be completely transparent, making sure that the visible spectrum passes through.
It is well worth noting that other forms of solar window technology are also under development. Researchers from the University of Michigan have gone on to capture the sun's rays by way of using plastic as well as semi-transparent light absorbers that get sandwiched between two glass panes.
These projects show that solar window technology is indeed feasible and is part of a larger push in terms of technology so as to electrify all the elements in homes as well as buildings.
Solar windows in a home
It is not essential to have a grid-connected rooftop solar system as well as a battery or an electrician to help find benefits from the solar windows. Apparently, an electrical port on the window could go on to allow one to charge a phone, a laptop, or even other devices using the energy that's captured. The blinds that get powered by a motor can go on to offer further benefits when it comes to homes, such as helping with more light inside to warm up the space when it is cold outside. It is worth noticing that one option in a solar window is similar to a small photovoltaic strip that's on a handheld calculator. It may not be able to produce huge amounts of power, but it will be enough to help with the operation of the window.
It serves as an option when it comes to more advanced window tech such as an electrochromic glass, which can turn the windows dimmable. The fact is that the solar windows aren't going to be cheap, but they can prove to be long-lasting. Windows, primarily, can last 50 years. Notably, a single high-quality window that looks traditional may as well cost $1000 after one considers its installation. Replacing every window in the house is going to be a costly affair.
That said, if someone is in the market for replacing the window in any way, paying an additional 30–40% may make a lot of sense, especially when there is a 30% federal tax credit for installing solar panels. It is well to be noted that solar windows can make more sense when one is already planning to replace the windows and wants to supplement the existing solar panel or also automate the window and electrify what's around. The point is that the solar windows might as well fit new homes where they can be installed and wired within the electrical unit right from the start. However, one must not make the assumption that they are going to eliminate the power bill or even replace the rooftop panels anytime in the near future.
Solar Panels against Solar Windows
Solar windows can go on to complement the rooftop solar panels. They can very well get wired to the main electrical box, probably connect to a battery backup system, and also help in shrinking as well as eliminating the electricity bill. Connecting the solar windows throughout the rest of the house can indeed pose a lot of barriers.
Traditional windows do not require any electrical work to take place. On top of the cost of the new windows, one can also expect to pay the electrician even more so as to do some unconventional work. It is, as a matter of fact, harder to consider all these points of electricity and find a way so as to connect them to battery that is big or even the grid.
When it comes to efficiency, they are expected to trail high-quality photovoltaic units. While a roof-top panel has an efficiency rate of almost 19%, the researchers from Michigan have gone on to achieve efficiencies that are about 10% when it comes to semi-transparent units. One of the companies that happens to be in the business of manufacturing solar windows says that its windows are going to be about one fifth as efficient as the roof-top panels. This might not help with the same energy-saving return as PVs, but it could be worth giving it a thought if one happens to be already installing new windows. Unless one is living in a glass house, solar windows may not generate enough electricity to power a refrigerator and heat a pump. But how about a case when one owns an office building? That is indeed a market prepared for transparent solar tech.
One can see tall office buildings or one can see solar farms that are vertical. The fact is that every piece of glass ought to be energy-producing. Importantly, a skyscraper might have a small roof, but it might as well have plenty of glass. Solar windows can indeed be sources of renewable energy that can be used to run fax machines in the years to come.