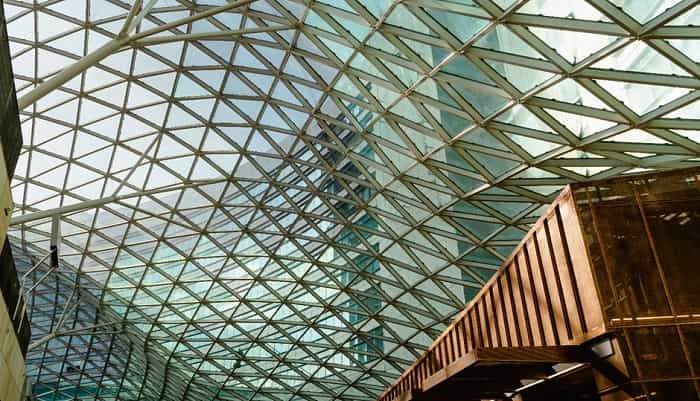 Roofs are the first line of defense against severe weather. Your commercial roof helps protect nearly every aspect of your business, including equipment, products, and even the employees and clients who visit your premises. However, your roof is prone to wear and tear due to hail storms, extreme temperatures, and aging. You need to regularly inspect it for damaged parts and have them fixed or replace the entire roof before the issue gets worse.
While replacing your commercial roof can be costly upfront, it pays off hugely in the long term by helping you avoid an unexpected roofing failure that could lead to thousands of dollars in losses for your business. However, it's easy to forget about your roof unless the damage becomes so severe that it interferes with your business operations. Commercial roof installation and repair professionals can help perform regular inspections and maintenance of your commercial building roof, helping you avoid major problems and costly repairs.
To help keep your roof in the best condition, here are common signs that can help you know when to replace your commercial roof:
1. Blistering and Bubbles
One of the major signs your commercial building roof needs replacing is the presence of blisters or bubbles. Blisters and bubbles can form when your roof is exposed to extreme heat and high moisture levels, accumulating air and trapping moisture underneath the roof. The trapped moisture starts to slowly eat up the shingles, potentially causing significant damage to your commercial roof.
While this problem can be fixed by removing the compromised part before repairing it, most professionals recommend replacing the entire roof. Bubbling and blistering of your commercial roof could indicate your roof's membrane might be completely damaged.
2. Damage to Roof Membrane
Another sign your commercial roof requires replacing instead of repairing is damage to the membrane. One of the most common types of roofing used on commercial buildings is a flat roof with a roofing membrane. Your commercial roof's membrane becomes damaged when severe storms and strong winds cause uplifting.
Damages to the membrane can also happen when the roofing adhesives age, creating open laps in the membrane. This allows water to get inside, causing more damage to your commercial roof's membrane. Replacing the entire roof can help fix this problem, helping prevent water from damaging your building and the expensive equipment inside.
3. Visible Damage to Roof Exterior
You should also consider replacing your commercial building roof if you notice visible damage to the exterior of your roof. Damages to your roof's exterior can include broken or missing shingles, rust, displaced metal sheets, missing fasteners, and warped or torn metal sheets. If left unattended, these damages can lead to more extensive damages. Replacing your commercial roof immediately after you notice these signs can save you lots of money in the future.
Endnote
Regularly checking your commercial roof for these signs can help you know when to repair or replace it. This lets you repair or replace your commercial roof early enough before more damage could interfere with day-to-day operations. It's advisable to have your roof regularly inspected by a certified roofing expert to ensure no problem goes unnoticed. A roofing professional also has the expertise and proper equipment and materials to fix your commercial roof in a professional and timely manner.