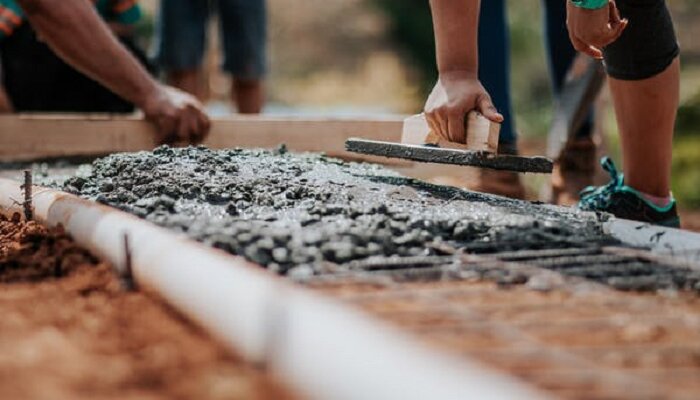 Foundation repair is an essential service for any homeowner or a business owner. Foundation repair is vital if structural issues are detected, such as uneven floors and cracks on the floors or walls.
Hiring a foundation repair company is an important decision and one that shouldn't be taken lightly. But with all the options out there, how do you know which one to hire? Here's a guide for what to look for when hiring a foundation repair company.
Factors to Consider When Hiring a Foundation Repair Company
Before hiring any contractor, several factors should be taken into consideration. These include:
How Long Have They Been in Business?
It's essential to hire a contractor who has been in business for some time. This will assure you they know what they're doing and have plenty of experience. It also shows how reliable and trustworthy the company is; the longer they have been in business, the more return customers they're likely to have.
License
You should always make sure any foundation repair contractor you hire is licensed by your state or local government so that you can be assured of expertise and professionalism. This ensures they're qualified to perform foundation repairs by the right organizations. As such, you are assured of excellent work.
Insurance
Hiring an insured foundation repair company helps protect both parties against any potential liabilities that may arise during a job. A reputable foundation repair contractor should have both general and worker's compensation insurance.
This ensures that if something goes wrong and someone gets injured, all costs associated with medical treatment or legal issues will be covered rather than coming out of pocket.
Always request to see the documents to verify.
Skilled Staff
You should also ensure that the foundation repair company has skilled staff with experience in construction-related projects. You'll have peace of mind knowing the job has been done correctly. The more experienced and knowledgeable a company's staff is, the better.
Good Reputation
It's also important to consider a company's reputation when hiring them for foundation repairs. Check online reviews from past customers, ask for recommendations from friends or family members, and read through customer testimonials on their website. This helps show their reliability in delivering quality results on time and within budget.
Warranty
The majority of foundation repair contractors offer warranties for their services. Therefore, when hiring, ensure you know what kind of warranty they offer. This will protect both parties from unexpected problems, which may cost more money than initially thought due to unforeseen circumstances during installation or repairs needed later. It is also worth asking about specific details such as duration or coverage limits.
Reviews
Homeowners need to check company reviews of foundation repair companies before finalizing their decision. This will give you an insight into how the company works, the quality of work, and how they handle any issues that may arise during installation or afterward. It also gives you peace of mind knowing your chosen contractor has a good track record with clients in the past.
Preferred Method of Foundation Repairs
When hiring a foundation repair company, inquire about the techniques or methods they will use. Some companies may specialize in specific techniques, such as slab jacking or underpinning.
In contrast, others offer more generic services which can be applied to different types of foundations depending on what needs fixing. Knowing their preferred method ahead of time ensures the job is done correctly, quickly, and efficiently.
Duration of Repairs
The duration for each job will vary depending on several factors, such as size, depth of damage, and the number of workers needed for the job. However, most repairs take between 1-3 days, sometimes longer.
You should ask about this before hiring any contractors so that you will know how long it will take them to complete their work.
Cost of Repairs
Foundation repair costs depend primarily upon the amount and type of damage needing attention. However, some companies offer fixed rates rather than hourly fees, so check upfront.
You should also consider other expenses like materials used, which could increase the total cost significantly. Therefore, it's best to get an estimate beforehand, just in case anything changes after the work starts due to unforeseen problems during the inspection phase.
Plan an Inspection
Before signing any agreement with a foundation repair company, schedule an inspection beforehand. This allows both parties to go over details regarding project specifics.
This involves inspecting the specific areas needing attention or getting a general overview of the entire perimeter, outlining all potential problems that might need addressing.
Don't be afraid to ask questions if something doesn't seem right, as it's vital to understand the whole process from start to finish before agreeing.
Contract
It is essential to have a written contract in place when hiring any foundation repair construction company that clearly outlines the scope of work and terms outlined by you and the contractor.
This ensures that you are fully aware of what they've committed to, thus eliminating the chance of misunderstandings that could lead to costly delays or disputes, possibly prolonging the duration of the job.
Having this paperwork also helps protect against any legal trouble that may arise due to the failure to deliver on promises made during the contracting stage.
Foundation Repair Permit
In some cases, a foundation repair permit may need to be obtained before commencement with actual physical labor involved in repairing structural integrity by reinforcing existing infrastructure where necessary.
It's always worth checking local building regulations to see if this applies. This is because not all jurisdictions require them, but those who do often have strict rules. As such, you'll need approval from the council before being allowed to carry out such work, thereby adding an extra cost.
Benefits of Hiring a Foundation Repair Company
The main reasons you should hire a foundation repair company include the following.
Peace of Mind
When you hire a professional foundation repair company, they will inspect your property thoroughly. This helps identify potential problems, preventing them from becoming more severe or expensive issues in the future. You will know that everything has been handled by qualified professionals per the building codes and regulations.
They Are Experienced
Hiring a foundation repair company brings with it the expertise and experience of its staff. This means that their job is done to the highest standards and is safe, secure, and reliable.
They have all the necessary skills for such jobs, from excavation and repairs to waterproofing and other foundation tasks like underpinning or slab jacking.
Besides, some companies offer senior citizens discounts on their services which can be helpful if you're in this age bracket and looking for a reasonable price.
Access to Equipment
Foundation repair companies also have access to professional equipment, which they use to complete jobs quickly and effectively. This includes heavy machinery such as excavators, backhoes, and other specialized tools that can be used for specific tasks. It's essential to ensure that the company you hire has all the right tools for the job to get it done correctly.
Quality Work
Thanks to their expertise in construction, you'll benefit from their quality workmanship when you hire a foundation repair company. They know exactly what needs to be done and how best it should be completed to provide an effective solution that will last a long time, ensuring your property is protected for years into the future.
Questions You Can Ask When Hiring a Foundation Repair Company
When hiring a foundation repair company, asking the right questions is vital to getting the best service possible. Common questions to ask include:
Have They Ever Worked on Foundation Repair in Your Area?
It would be best if you get a foundation repair company that has done previous foundation repairs in your locality. This is because they have better soil conditions and makeup knowledge, making their work easier.
How Many Workers Do They Have, and How Long Have They Been together? 
A foundation company with a significant number of skilled workers is the best, as you can count on quality work. This is because they have the necessary knowledge and skills to do a superb job.
Do They Subcontract?
Check if they do all the work themselves or subcontract some part of the work. It would be best if they do all the work themselves, but if they subcontract, inquire about their relationship with the subcontractor and the quality of work.
Final Thoughts
Hiring a foundation repair contractor is an important decision and one that shouldn't be taken lightly. It's essential to do your research before making any final decisions and ensure they have all the necessary experience and qualifications and are insured against potential liabilities.
You should also read customer reviews online to see if their past clients were satisfied with their services to understand their work quality better.