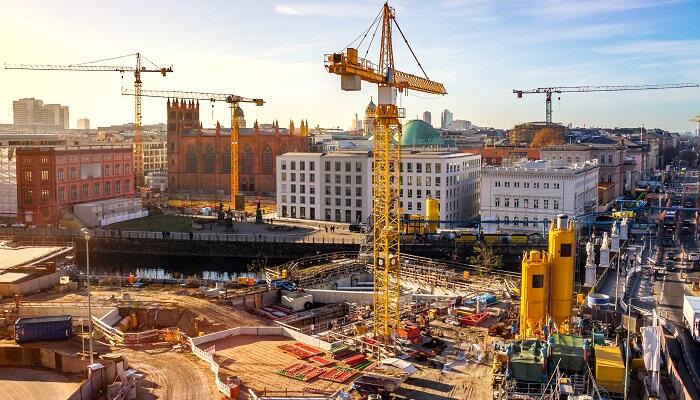 World Construction Today – A recent study found that the building sector in Europe has the capacity to reach 50% circularity by 2040.
According to the data, which was released in the report Five Ways to Improve Circularity in Construction by management consulting firm Bain & Company in collaboration with Circle Economy, European construction is presently 30% circular, making it one of the most developed markets in the world.
Furthermore, according to analysts, an increase to 50% would allow the sector to cut its greenhouse gas emissions in half. According to the analysis, there is currently relatively little recycling, with concrete making up only 12% of recycled input. Additionally, just 18% of demolition waste was recycled in construction in 2020.
The Bain experts came to the conclusion that the industry would be able to meet market needs for new buildings even at 50% circularity while using 8% less material, or a decrease of almost 52 million metric tonnes annually.
The paper also states that by 2040, the percentage of recycled materials might double to almost 28%.
The Bain report outlines what it refers to as five essential initiatives to assist the construction sector in being 50% circular by 2040:
Renovation and extended use: Making improvements to existing homes and businesses to increase their usefulness and sustainability.
Lightweighting: By 2040, using cutting-edge design and construction techniques might reduce a building's embodied carbon by up to 15%.
Renewable inputs: Putting money into the quickly expanding market for construction materials generated from renewable sources.
Circular inputs: Improving recycling and collection consistency while boosting the amount of recycled material
Services and technology for recovery: The number of materials that can be reused or recycled can be increased by better waste management during building and demolition, including more sophisticated material separation processes.