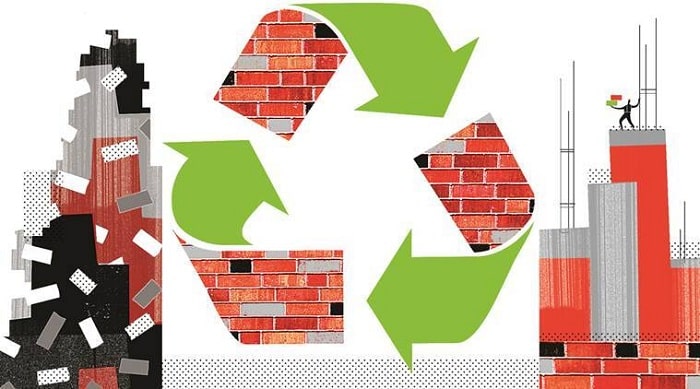 Earlier this year, the City of Prague approved the 2030 Climate Plan submitted by Deputy Mayor for the Environment Petr Hlubu?ek. This plan outlines the capital's goals to achieve a 45% reduction in CO2 emissions by 2030. Moreover, it stresses the significance of sustainability and circular economies, among others.
With these objectives in mind, Prague recently launched various initiatives to become a cleaner, greener, and more sustainable city. Taking a case in point, it established various reuse centres where individuals can deposit unwanted items rather than discarding them.
In addition, it reused last year's Christmas tree, transforming it into furniture for an elderly home. Now, it has taken one more step towards achieving the goals of the 2030 Climate Plan.
Converting slag into construction materials
On 11 August, the City of Prague reported that it is preparing to convert slag produced from the incineration of waste into building materials. According to Hlubu?ek, the incinerator produces 65 to 70 thousand tons of slag annually. What is more, the city pays approximately CZK 40 million (EUR 1.5 million) a year for landfilling.
Thanks to research and technological innovations, this waste can now be converted into raw materials and used in the construction industry. More specifically, clean slag reportedly has various useful properties which would allow it to be utilised as a base layer in the construction of roads.
Hlubu?ek discussed the advantages of transforming slag into raw materials, stressing that it would result in great financial savings and a reduction of CO2 emissions. In turn, it would help bring the capital closer to achieving its climate goals.
Nevertheless, it must be noted that the use of slag as building material is currently prohibited and prevented by legislation. For this reason, the City of Prague must first change the legislative classification of slag from waste to raw material. When this change is approved, its use will be possible.