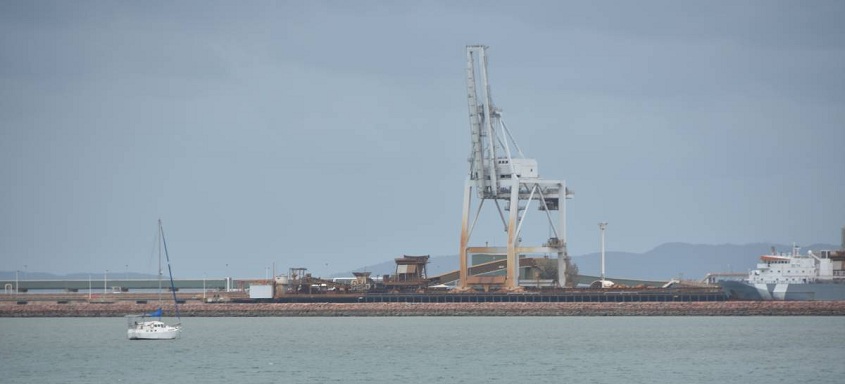 LARGER ships will be able to enter the Port of Townsville after an application to widen the channel received approval from the Federal Government.
The Federal Government yesterday approved the Environmental Impact Statement (EIS) for the Townsville Port Expansion Project, with the $193 million channel widening project earmarked as the first priority.
Port of Townsville Chief Executive Officer Ranee Crosby said the $1.64 billion, 30-year development plan would ensure the Port of Townsville could expand to become a globally competitive port.
"After nearly ten years in the planning phase, our team is looking forward to getting works underway to widen the shipping channels into the Townsville Port," Ms Crosby said.
She said currently, the port could not accept ships longer than 238m and as ships became larger, widening the channel was critical to the future viability of the port.
"Bigger ships coming to Townsville will mean lower shipping costs for freight, better connectivity to global trade markets, as well as allowing larger cruise ships to visit the city, which will further boost cruise tourism in the region," she said.
"We are working closely with the Queensland and Federal Governments on final funding arrangements so we can get this project underway, creating local jobs, and continuing to work in close partnership with the local community to deliver best practice environmental outcomes."
Port of Townsville will fund $43 million for the Channel Capacity Upgrade, the Queensland Government has confirmed a $75 million funding commitment and has sought a matched $75 million contribution from the Federal Government for the project to proceed.
Transport Minister Mark Bailey said the State Government had committed $75 million in the 2017-18 budget for a channel widening which formed part of the first stage of the port's expansion over the next four years.
The widening project could commence as early as April once funding is finalised.
The Townsville Port Expansion Project involves four key elements including capital dredging of 11.48 million cubic metres of sediment to widen and deepen the Sea and Platypus Channels and an expanded harbour basin, establishing a 152ha reclamation area, construction of 4km of rock revetments and potentially a new 700-metre western breakwater and the construction of six new berths.