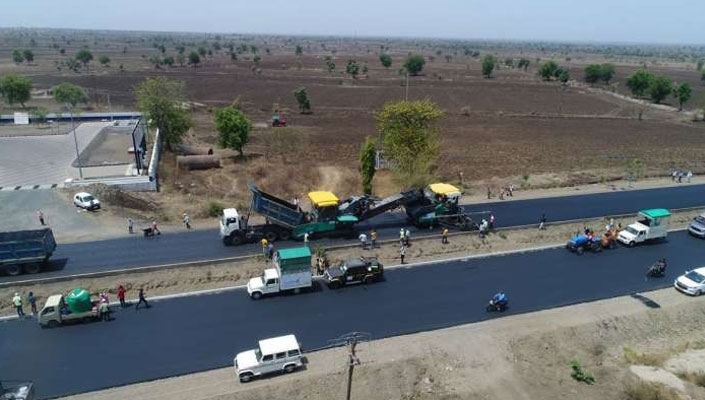 It is indeed astounding. "Officially Amazing," says the Guinness World Records certificate given to road developer Raj Path Infracon Pvt. Ltd. and its founder and chairman, Jagdish Kadam, who attributed the accomplishment to India's 75th year of independence, which will be celebrated this year.
The National Highways Authority of India (NHAI) supervised the uninterrupted paving of a 75-km stretch on the National Highway between the Indian cities of Amravati and Akola, which began at 7.27 a.m. on June 3 and ended at 9.20 p.m. on June 7, according to Raj Path Infracon. Shri Nitin Gadkari, India's transport minister, said this incredible feat broke Qatar's previous record of completing 25 kilometres of roads in ten days, which was set in February 2019.
The task was exhausting since it took place in the scorching heat of the Vidarbha region in India, where temperatures go beyond 47 degrees, Raj Path Infracon said. According to the business, the round-the-clock job involved 728 NHAI staff and 2,500 workers, along with a team of independent contractors.The paving mix had to be approved by the Guinness World Records organisation, and expert witnesses were appointed to supervise the work on its behalf, sending frequent progress updates.
The Indian transport minister praised the NHAI's engineers, contractors, consultants, and employees for the project, which he claimed would help relieve traffic congestion on a critical corridor connecting major eastern-western cities of India such as Kolkata, Raipur, Nagpur, and Surat.