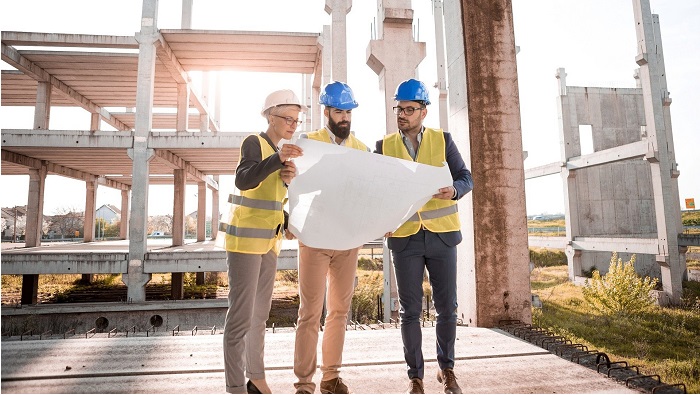 Thinking about careers in the construction industry, most people picture construction work — constructing homes or other structures. But, in reality, there is more to this sector than meets the eye.
Starting a firm that constructs buildings and other structures might need a significant initial financial outlay, and because of this, it is not a viable business option for many entrepreneurs looking to launch a new venture. Fortunately, building structures is not necessary to be a part of the construction sector. Many other lucrative, rewarding, and promising opportunities are available.
Are you considering joining the construction industry and looking for successful ventures you can start without making a binding financial commitment or taking a substantial personal installment loan? Or are you a businessperson prepared to invest in carving out a place in this sector of the global economy that's filled with very lucrative opportunities but doesn't know how to go about it? This article will provide you with the most profitable construction business ideas you could pull off and provide specific tips for capital generation.
6 Profitable Ideas To Start A Construction Business
Only the best concepts stand out with regards to architecture and construction-related businesses. Even the most competitive businesses must strengthen their market edge to remain successful in the face of escalating industry rivalry.
To do this, you could search out business prospects that will broaden your access to the market, give your private-sector employees better working circumstances, and ultimately aid in raising your income. You can easily consider the areas listed below:
Construction Site Cleaning Services
Cleaning construction equipment, such as cement mixers or tractors, can help you make money if you seek business opportunities. These machines' exteriors and interiors will need to be cleaned since lots of materials are mixed during their production process, necessitating cleaning.
Cleaning services can be a successful business concept and don't require any capital. Since there is a market to explore already, there is a good chance that this concept will be profitable with the right plans.
Painting Services
Once more, there are many various ways to advertise a painting company. Starting a painting company for homes or businesses might be an excellent method to get a job in the construction sector. You might work directly with corporate housing construction firms to paint their new constructions, or you could advertise your services to individual homeowners or real estate managers.
Several other services are also available to you. For example, to work with property owners, you could provide painting services for both the interior and exterior structures. If you wish to collaborate with them, you could also offer to paint residential property managers' apartments when they are vacant. Any time a new business moves into the building, you might offer painting services to gain recognition in the sector.
Landscape Survey and Services
The landscaping sector is also expanding. You can launch your own landscaping business if you have any groundskeeping expertise. All of your wage expenses will be cheaper than the cost of hiring a truck and purchasing all of the gear required for gardening.
The actual cost to be incurred here is in recruiting personnel and purchasing materials. In low-capital business plans, landscaping as a construction-related business is profitable. Due to the constant demand for affordable, high-quality materials and services in the building sector, you can't go wrong with this idea.
Plumbing Services
Plumbing is among the most beneficial and cost-effective services to set up since it attracts high income, and you will need little money to execute modest projects. Because individuals constantly connect their homes or buildings to a water supply line or sewage line for waste discharge.
Plumbers are always in demand since there is a constant increase in demand. By executing various plumbing projects, you might draw the attention of real estate building firms looking for excellent plumbers for their various building projects.
Material Supplies
Renting out construction equipment can be a wise choice if you're seeking business opportunities in the construction industry. It can be considered an excellent concept for a construction business idea due to the significant growth of this business over the past few years and the vital necessity for materials on-site around the globe.
Renting out construction equipment, like construction vehicles or loaders, to construction companies is a fantastic opportunity for anyone who owns or operates construction equipment. You may also make a lot of money by selling used heavy machinery. With construction companies everywhere, why not create a brand that provides them with the tools for their projects?
Interior Designing
Construction firms are in charge of constructing residential and commercial structures; they guarantee their structural soundness, safety, and quality. However, it's not always their responsibility to make those homes or structures look lovely; interior design experts fill that role.
Being a designer can be a terrific opportunity to exercise your creative talents and get into the construction sector if you possess the knack for good design. While there are undoubtedly many chances in the building industry, there are also many options affiliated with the industry.
5 Easy Tips To Generate Capital For A Business Start-up
Although there are a lot of ways to generate money for a new business. You can utilize some of the options listed below for your construction business idea:
Crowdfunding
Seek partnerships
Get a bank loan
Start saving
Partner with venture capital firms
Conclusion
The construction industry offers a variety of business prospects, some of which have been highlighted above. Now that you know the various business models you can start, get out there and start a successful enterprise that offers the best services and watch it grow over the years.