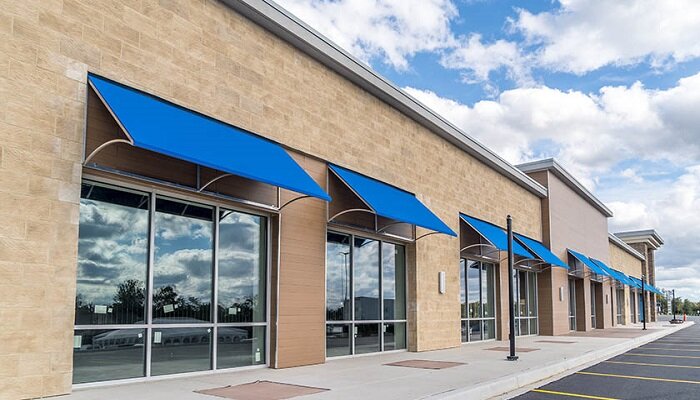 Fixer-upper properties are generally 45% cheaper than similar properties of the same size. Of course, you must make up for what you save in capital in efforts during the renovation process.
Are you considering purchasing a fixer-upper commercial property?
Keep reading to learn what you must consider before signing the dotted line and committing to a fixer-upper property. 
In this guide, we will discuss the processes and requirements you must consider during a renovation of a fixer-upper commercial property – helping you to decide whether you're up to the task.
Budget For A Cleaning Team
When you purchase a fixer-upper property, you need to allocate expenses toward cleaning the property before and after the renovations. Previous tenants may leave the property with furnishings and items that need to be removed before renovations begin. 
You'll also need to enlist the services of a cleaning team after the renovations. The dust residue and filings from the renovation process can harm the lungs if not appropriately cleaned, and residents or occupants of the property could suffer affected lung health. 
So, ensure you have a budget to fund a deep clean following the renovation, making the property fit for occupancy.
Ensure You Install Future-Proof Security Technologies
Commercial properties have stricter requirements for security along with health and safety. You need to budget for future-proof security technologies that will give you the best ROI and provide advanced protection for your property and tenants.
Some of the best future-proof security essentials to consider when renovating your commercial property include:
   1. Touchless Access Control
Commercial automatic door locks with touchless features are a convenient security solution that facilitates remote management and hygiene in daily commercial building operations.
Instead of using a keycard or fob, touchless access control operates using mobile access credentials. Because the system uses mobile credentials, the user can enter without presenting their credentials in front of the reader. 
Instead, by waving their hand over the reader, they can trigger remote communication with their mobile device to unlock the door. This technology provides more convenience for the user and prevents them from touching buttons that could promote the spread of germs.
In addition to providing a touchless entry method, touchless access control allows system administrators to operate door locks and view security data from anywhere using a mobile application or cloud-based control center.
   2. Video Surveillance
Surveillance is essential for any successful security strategy. It provides evidence if a crime occurs on your property which could aid in a police investigation or insurance claim. Additionally, if you place surveillance cameras in plain sight, they can help to deter criminals from attempting to enter the property. 
Opting for smart technology in a video surveillance system will allow you to view the security camera feed from anywhere on your mobile device, ensuring you're always in touch with security events.
   3. Alarm Systems
Cloud-based alarm systems and cloud-based security tools encourage fast and effective incident response. If an alarm is triggered, you will receive an alert from anywhere that allows you to take action and initiate evacuation or lockdown procedures swiftly. Sophisticated alarm technology improves both safety and security for commercial properties.
Does The Design Facilitate Maintenance?
When structuring your space, you need to keep maintenance in mind. Boiler rooms, bathrooms, and other areas needing maintenance over the years should be easily accessible. Ensure doors to these rooms aren't blocked by your infrastructure, and make sure your switchboards and meters are in a readily accessible place.
Create A Timeline
Having a timeline for your renovation will give you a rough idea of the completion date and will let you know in what order the renovation processes will be performed. Since you'll likely need to oversee construction and give your contractors approval and guidance, it can be helpful to be aware of the timeline.
Have A Vision In Mind For The Finished Look
Once you have overseen the completion of the renovation, what will the commercial building look like? What kind of furniture would look best with the new layout? Having an idea of the finished look will help you to make executive decisions along the way – such as door handles, light fixtures, and paint colors. If you don't have a vision, you could choose design features that don't match and create a less cohesive and appealing finished look.
When your renovation is finished, you'll also need a budget for furnishings, artwork, and decor to make your space comfortable and appealing.
Consider Disabled Access
You need to make your space accessible for everyone, which includes creating wheelchair access points. If you fail to have disabled access points and toilet facilities, your area won't be accessible to all, and commercial spaces need to be accessible to many individuals. So, keep accessibility in mind when creating your designs for your new commercial property.
Summary
If you're looking to purchase a fixer-upper commercial property, you must know that the process will be time-consuming and lengthy. By keeping these considerations in mind when planning your renovation, you can create a secure, accessible, and well-designed space, making your property appealing to buyers or tenants.