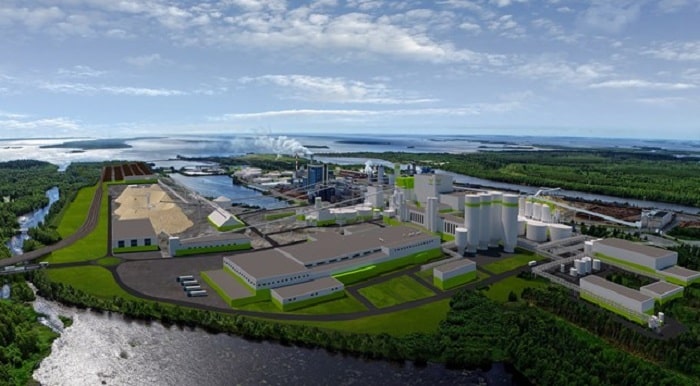 Metsä Fibre, a bioproducts producer and a part of Metsä Group, has signed a preliminary agreement with Lehto Group for the construction of a port warehouse for the planned bioproduct mill in Kemi, Finland.
To be constructed in the Port of Ajos, the facility will serve as the new mill's pulp warehouse. Construction of the 40,000m2 warehouse will take about two years.
Metsä Group's wooden elements will be used for high ceiling of the warehouse. About 80% of the products used in the warehouse construction will be of Finnish origin.
Metsä Fibre Kemi bioproduct mill project director Jari-Pekka Johansson said: "We want to work with the best professionals in each field to build a modern bioproduct mill in Kemi. We require our partners to commit to the goals of the project in terms of safety, schedules and quality.
"Lehto Group operates according to these principles and we have every chance of carrying out a successful project together. In addition to this, we appreciate Lehto's way of utilizing Metsä Group's wood products in the implementation of the warehouse. The port warehouse is an important part of the bioproduct mill and its logistics chain."
Work on the Kemi bioproduct mill project is advancing as per plan and several preliminary agreements have been signed.
About 15,000 people are expected to be working on the project during construction phase. Once built, Kemi bioproduct mill will operate entirely without fossil fuels, and will produce 1.5 million tonnes of softwood and hardwood pulp every year along with other bioproducts.
The bioproduct mill is expected to increase the value of Finnish exports by more than €0.5bn every year and the mill's annual income effect is estimated to touch €0.5bn a year.
The preconditions for deciding on the €1.5bn investment in the Kemi bioproduct mill are expected to be in place early this year.