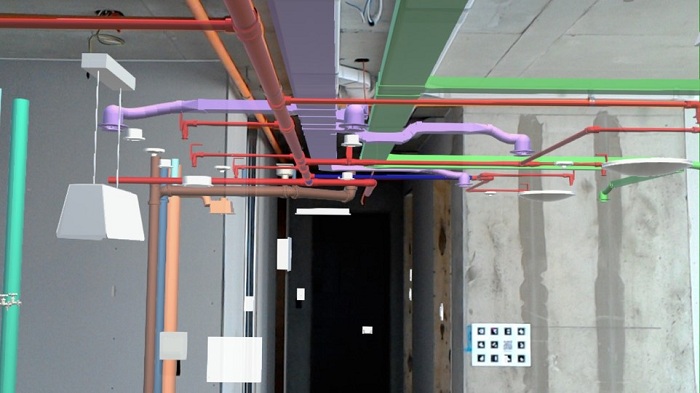 Hyundai Engineering & Construction Co., a major South Korean builder, is set to employ augmented reality (AR) technology for construction and quality management.
The company announced on Tuesday that it had developed a building information modeling (BIM)-based AR quality management platform.
When accessing BIM data through the platform, it's possible to intuitively grasp the work environment and content of the construction site. It also contributes to making the inspection of construction quality more accurate and efficient.
App-based access to the AR wearable device 'HoloLens' and tablet PC enables users to check the most optimized BIM data information, as well as to measure length or modify the design.
Hyundai E&C said that it is now in collaboration with a domestic partner company to jointly develop an AR construction and maintenance system using 3D surveying technology.
This joint project aims to use AR technology for the construction of underground facilities such as waterworks and on-ground facilities such as street lights.
Hyundai E&C expects the system to contribute to improving the work speed and accuracy, as well as improving quality control.