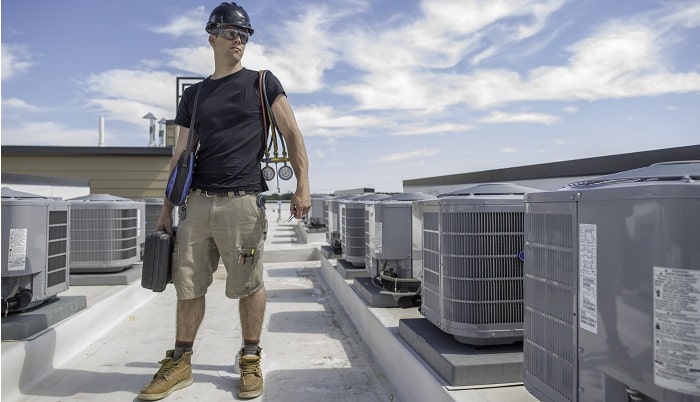 A business as localized as a heating, ventilation, and air conditioning (HVAC) company demands a more specific strategy when it comes to marketing and getting more leads. In a highly competitive market, it takes more than the usual grind if you want to spread the word and grow your roster of loyal clients and new customers. Whether you're already a well-established brand or a newbie in the game, HVAC companies that know how to generate more leads effectively can go a long way in increasing your revenues.
Leading the way to growing your HVAC business
Leads are businesses or persons who have the potential to be your customer. This means they've shown an interest in acquiring your services. As such, you may be able to convince or encourage them to be one of your clients. It's important to note, though, that not all leads are convertible to sales and revenue. In such cases, they often play an important function within the wider sales funnel and can support your business indirectly in other ways.
Nonetheless, qualified leads are prospects that can help you grow your HVAC business. You can acquire leads through different marketing channels, such as digital, social media, SMS, and targeted email marketing. Other more traditional methods such as flyer advertising can also be effective if done well.
How to get more leads
Another way to significantly boost your company's growth is utilizing a business management app like Jobber that's tailored specifically to supporting HVAC businesses. Software like this makes it easier and more efficient to manage appointment scheduling, route optimization, routine task automation and customer communication. The use of this kind of smart technology also makes your brand stand out as being digitally savvy and more professional.
Need extra tips to get more leads and grow your HVAC enterprise? Check out the list below:
Get started with a robust PR strategy
Public relations (PR) is one excellent way to draw attention to your business. A solid marketing campaign can help you target the right audience and get more leads for your company – and you don't always need to invest a large budget. Be creative and utilize what you already have to communicate with your audience in a natural and engaging way.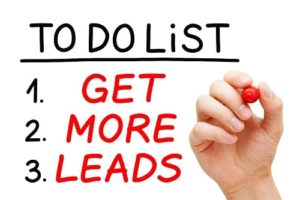 Since HVAC businesses tend to focus on a specific geographical area, focus your marketing efforts on local search engine optimization (SEO.) With local SEO, you can optimize your marketing strategies and website so your business is more visible in local search results. This approach is highly effective if you want to target people who search for a product or service available in their respective areas.
Invest in social media marketing
HVAC marketing heavily relies on your business' exposure to your leads and target audience. That said, it's worth investing in platforms where your potential customers usually hang out. Social media is a valuable tool to get more HVAC leads if done right. Facebook and Instagram are two social media platforms where you could start channeling your marketing efforts and experimenting with local ads.
Consider alternative methods of getting leads
While digital marketing has proven effective in getting more leads and growing small businesses, there's no denying that traditional methods still hold considerable value. Person-to-person pitching remains efficient if you're able to create an attractive pitch to lure in leads. You can also consider handing out flyers, business cards, and other printed materials to areas where your services are available.
Final Thoughts
Establishing an HVAC company is a major accomplishment. To survive, thrive and grow – explore and experiment with different and creative ways to gain leads on a local level. Some tactics may well work better than others but the crucial thing is to keep learning about and understanding your customers so you can engage with them in a way that makes them come to you for business. Don't underestimate the benefits of social media marketing so you can use it to your advantage.