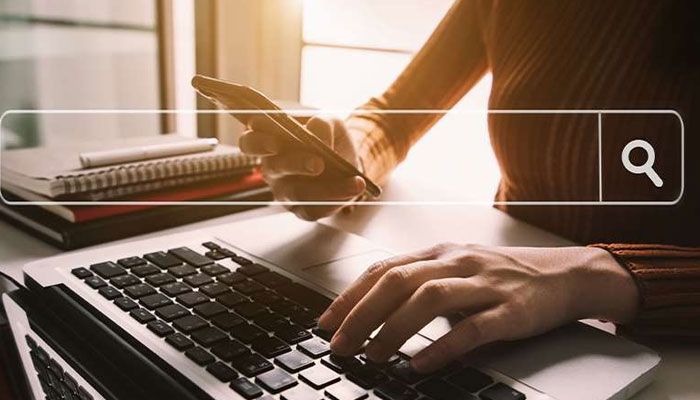 World Construction Today – Even in the construction industry, the expectations for how people conduct business have fundamentally changed as a result of the ease, access, and visibility that the internet provides in everyday purchases.
There is no denying the significance of e-commerce for all transactional enterprises in the years leading up to and following COVID-19. The outbreak has simply made the need to digitise irresistible. Therefore, digital reforms in the heavy equipment and components industries have already started and are anticipated to grow over the next five years.
Despite this, some experts continue to think that the e-commerce shift will have little impact on the construction equipment market because customers still prefer to conduct business over the phone.
No matter how fantastic a website is or how quickly everyone changes their habits, many people actually prefer to conduct business over the phone. The use of e-commerce in the construction equipment sector is still in its infancy. However, the longer suppliers delay adopting e-commerce, the more they run the danger of losing or missing out on innovative clients.
The market for heavy machinery and its parts is just starting to move up the adoption curve. The indicators are as follows:
Fast

expansion of Amazon Business
When Amazon makes your customers its major priority, you know that consumers in your business are moving toward e-commerce. According to research by Applico, Amazon Business recorded total sales of $10 billion in 2018, $6 billion of which came from their leading category, maintenance, repair, and operations (MRO) supply. Of the 56 million products available on Amazon Business, this represents 18 million in the MRO sector.
In addition, Amazon Business projects $75 billion in gross product value by 2023, expanding at a rate of 115% CAGR. This is a significant increase compared to Amazon Retail's growth rate of 28% and would elevate Amazon Business to the position of top industrial distributor in the United States. In order to compete, suppliers in these sectors must move swiftly. Without a doubt, Amazon is gaining knowledge from every transaction about which parts to duplicate and sell for less, just like they did in retail.
Any one provider will be unable to compete with Amazon's SKU selection. Together, suppliers must collaborate with a marketplace that doesn't stand between them and their clients.
Millennials are buying
A Merit survey found that millennials, who are no longer teenagers, make upto 73% of all B2B purchasers. (Individuals who fall under the millennial generation are those who were born between 1981 and 1995 and are presently between the ages of 25 and 39.)
Why is this important?
They prefer to do their research and make their purchases online. Millennials are said to conduct 60% of their buying online as of 2019. As more Baby Boomer business owners transfer their operations to the next generation, this is also happening in business apps.
Buyers initially conduct internet research
Today, a supplier's "digital look" is more significant than a store's physical appearance. Everything about the company, including its website, customer reviews, and social media presence, should accurately reflect the one the person is most proud of. Peer reviews are as essential to cost, according to Demand Gen's B2B Buyer's Survey.
Additionally, it makes sense, particularly for large machinery and parts. The money saved on inferior products, poor customer service, or slow-shipping parts is much larger than the cost of broken machinery.
Contractors must be sure the component they are purchasing is of good quality and comes from a reputable provider. Peer reviews play a huge role in developing a reputation and trust. 92.4% of B2B buyers, according to a G2 Crowd study, are more likely to acquire a good or service if they have read reliable evaluations about it. Positive ratings can boost spending and conversion rates by 31% and 380%, respectively. Additionally, 85% of consumers trust online evaluations just as much as personal advice.
Trusting such services and suppliers is crucial since contractors depend on them to keep their businesses running. Building and retaining trust depends in large part on one's online reputation.
Buyers conduct research and make purchases on their phones
Not only must a website be excellent, but it must also be user-friendly on mobile devices.
Why?
A recent BCG survey found that up to 70% of B2B search requests are done using a mobile device. B2B buyers conduct research on their phones. A bad mobile experience may be disastrous for any business.
According to BCG, just 50% of users would repurchase from a company with a subpar mobile experience, while over 90% of users would do so from one with a fantastic mobile experience. One might be thinking that this information is fine and good, but it doesn't apply to the market for heavy equipment and parts because it originates from a normal B2B software buyer.
Actually, the reverse is true. Consider a typical contractor. They rarely spend time in front of a computer because they are out on job sites all day working. They put a lot of effort into avoiding downtime and the associated costs, so connectivity, availability, and convenience are their top priorities.
They want the components they need as soon as possible in case of equipment failure. They want to make sure they are working with a rental firm that will consistently be there for them when they need them if they are renting. Contractors will continue to use the services if one provides a mobile experience that speeds up transactions more than a phone call.
Customers favour self-service
The new client base prefers not to call a sales representative.
85% of B2B buyers favour using self-service options for reordering over speaking with a sales representative, according to a McKinsey survey. Contrary to what some stories claim, people may not believe that technology will eventually replace salesmen. Consider it this way instead: E-commerce increases the sales representative's effectiveness. Sales representatives should emphasise converting new business rather than processing transactions that will happen anyhow. Suppliers of heavy machinery and parts must prioritise enabling e-commerce.
E-commerce must be viewed as a way to enhance jobs, not as a way to replace them. People have a significant role in the sales process. The same McKinsey report indicates that 76% of B2B purchasers think speaking with someone before making a purchase of a brand-new good or service is beneficial.
In the heavy equipment sector, this is even more true. Once the idea of becoming e-commerce ready is accepted, businesses will be able to significantly boost output per salesperson while also enhancing customer retention and happiness.