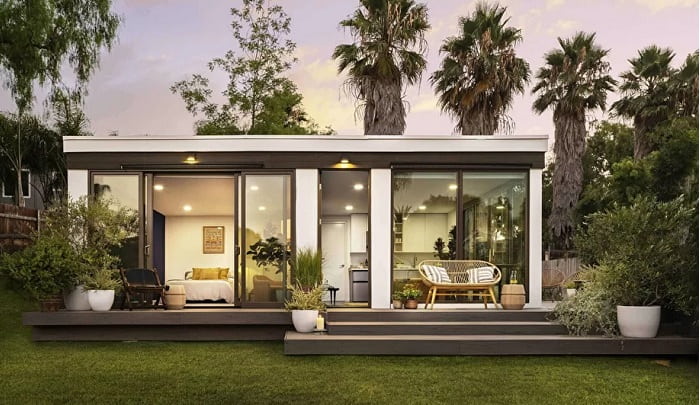 Moving home can be expensive which is why so many people decide to invest in home construction projects rather than finding a new house to live in. A home construction project can give you the home you desire without the hassle of having to move. It is a wonderful way of putting your own stamp on your property and building a part of it to your own specifications.  Here are four construction ideas that won't break the bank.
Garage Conversion
This makes good sense if you have an integral garage and it will give you a lot more space to utilise as a bedroom, living room, or dining room. You will need to plaster and paint the walls, add some flooring, and possibly install windows. If you are good at DIY, you could consider doing a lot of this work yourself to save money.
You may need to check that your garage roof is in a good condition as rain damage can undo all your hard work. However, this does not need to be expensive. Use corrugated roofing sheets if you want to replace the roof as this is hardy and cost-effective. There is a range of corrugated roofing options so do your research or speak to an expert to see what type of corrugated roofing will work best for you.
Conservatory
A conservatory is a lot cheaper than an extension and it can add value to your home. You can use this as an occasional room, study, or dining room. The design is tailor-made to your requirements, so it is easy for a builder to fix and won't take a lot of time. You could even build it yourself if you have the time and the expertise. However, if you want to install electricity in your conservatory, this is best left to an expert.
Garden Office
Garden rooms are becoming increasingly popular. This gives you a fantastic work-from-home space and an additional room. These are available to buy packaged, so they are probably easier to put together than a conservatory. However, the level of expertise required will make a difference to the cost. For example, if you want electricity, heating, or hot water in the space, you will need to pay a professional.
Loft Conversion
How easy it is to convert your loft will depend on the type of property you own. Generally speaking, older-style properties tend to have larger lofts and higher ceilings, so it is not difficult to board the space out, reinforce the flooring and create an additional bedroom. You may be able to do some of this work yourself.
You may run into difficulties in a newer style home as the roof is likely to be lower, meaning you will have to rebuild it which will cost you more money. Fitting windows can be challenging and adding an ensuite may be time-consuming. Think about how much work you will need to do before taking it on yourself rather than hiring a building company.
These are just four ways of increasing the space in your home without having to move or spend a fortune on your construction project.