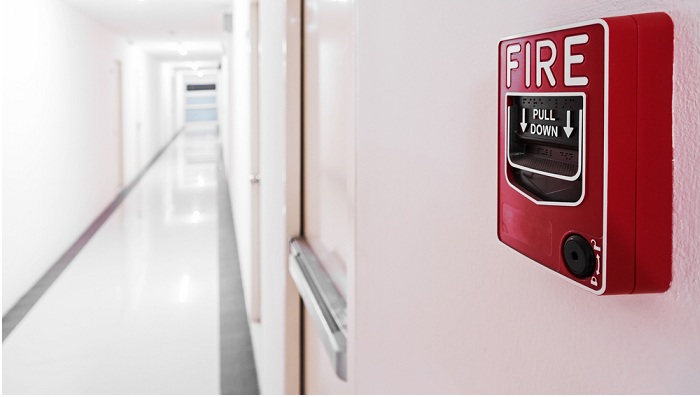 With over a thousand 3M UL and Intertek systems to choose from, identifying the right fire protection system for a given application on a construction project and creating the submittal package can be time-intensive and difficult. As a measure to simplify this process, 3M Fire Protection Products introduces an improved System Selector and Submittal Wizard.
The free online tool offers multiple features designed to increase efficiency for contractors, architects, and building officials when reviewing systems applications for installing, specifying and inspecting firestop products.
The System Selector allows users to quickly navigate 3M's extensive library of tested and listed systems and determine which option is best suited and can be evaluated for their specific applications. With a search function that features a wide range of categories and attributes, including hourly ratings, types of substrates and penetrants, the tool works as a filter to simplify the selection process and help identify systems for evaluation. Featuring code-compliant systems, the selector gives users the confidence that the systems they choose to evaluate will meet the intent of building codes and assist them with efficient projects. The selector can also improve the speed with which users receive a timely certificate of occupancy, and most importantly, provide successful life-safety fire protection.
In addition to being able to quickly select the appropriate systems using the System Selector, the user can also compile these systems into one package using the Submittal Wizard. This tool identifies and organizes all of the required information, such as technical and safety data sheets, certificates and other important documents, into a complete submittal package. For those who may be new to submittal creation, there are also default packages available to ensure the overall process is straightforward and the final result is complete.
3M's Fire Protection System Selector and Submittal Wizard website has been updated to provide a more seamless user experience. Along with being more mobile-friendly, the filtering system has been improved and there are now PDFs available for download that feature compilations of all UL systems, allowing for easy access to relevant information even when users may be away from their computer while on a job site. As a result of these many improvements, it has never been easier or faster for users to identify and retrieve the information they need
3M's System Selector and Submittal Wizard are just two of the many online resources available to users to help make their jobs easier. These tools simplify the system selection process and compile relevant information into a complete submittal package, while also giving users the confidence that their selected systems are code compliant and will provide reliable safety when it is most important.