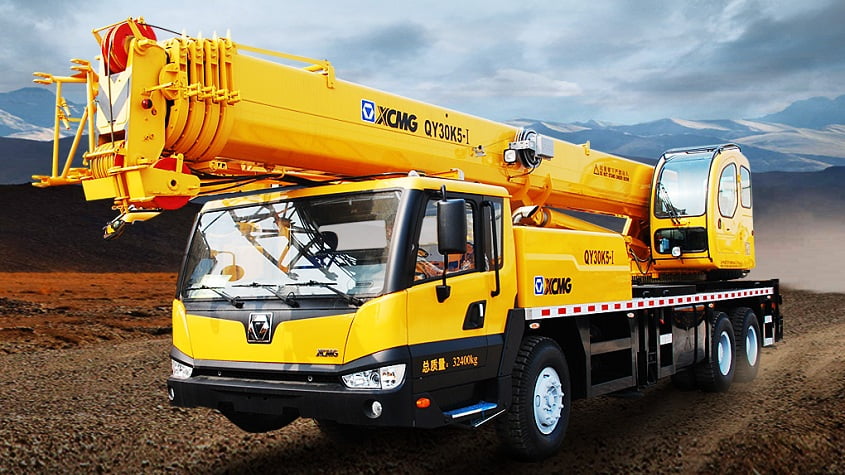 Metro Line 11 and Metro Line 18 in Guangzhou used the two-wheel trench cutter in the construction process. The project introduced 30 units of two-wheel trench cutters, ten of which were presented in the shining XCMG golden colors.
The two-wheel trench cutter solves the problem of mudstone pasted on the wheels, with construction efficiency reaching 3-4 meters per hour, much longer than products of the same kind.
The clients have greatest power of say for product quality. President Li, the client, said there were such problems as mudstone pasting wheels and no ruler entering happened when using the imported two-wheel trench cutter, which resulted in abnormal construction. However, no such problems will happen. When making market survey, the company has developed the 1.2 meter standard milling wheel caused by fabrication and softening problems in the stone nature of mudstone and construction process, as well as the problems of slippery in the mudstone cutting and pasting caused by teeth stuffing.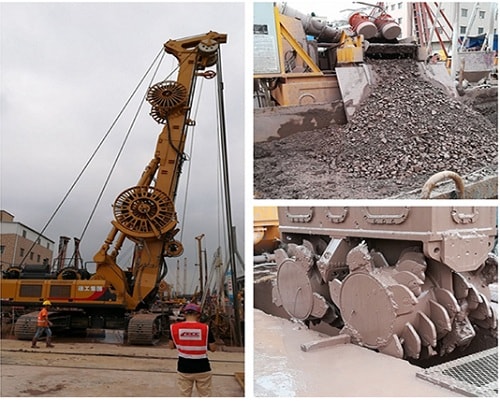 The wheels use the standard teeth suitable for mudstone cutting, apply the German BETEK anti-erosion nails and cutting alloy heads. By rationally arranging the cutting position and quantity of mudstone and other soft stones, we avoid the teeth stuffing and pasting while increasing the cutting force of single tooth and improving the cutting speed, thus preventing the abnormal wheel erosion and blind zone of cutting and lengthening the life cycle. After the new apparatuses are equipped, the construction in mudstone layers has the efficiency of 3-4 meters per hour, much longer than expectations of the client.