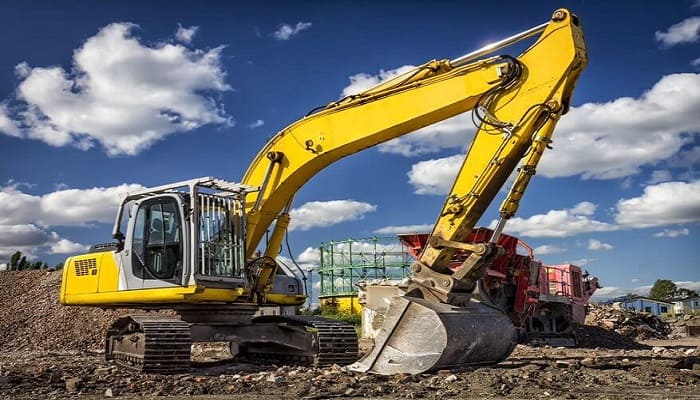 World Construction Today – IoT in construction has a strong business case. OEMs, equipment dealers, rental businesses, and contractors who fail to capitalise on the benefits of IoT now risk going out of business. However, many people consider implementation to be intimidating, costly, and complicated.
Fortunately, there are numerous IoT telematics options that are affordable for all types of construction activities. Although OEMs, dealers, rental firms, and contractors may use telematics in slightly different ways, their usefulness is unquestionably widespread.
Strong financial incentives are provided for each stakeholder in the value chain by location awareness, proactive maintenance, equipment health (such as battery and energy usage), durations of use, the capacity to associate peripherals, and environmental awareness. Here's how IoT-enabled construction may be used now to make a difference.
   1. SMART SENSORS AND TELEMATICS AID IN ASSET MANAGEMENT AND FAILURE PREVENTION
It's common for equipment and machinery to be strained or to be decommissioned early. This is a major issue for OEMs that want to maintain the integrity of their brand and the satisfaction of their customers with their purchases. Construction owners may diagnose issues and organise maintenance scheduling before a disastrous and expensive failure takes place thanks to sophisticated onboard computers that communicate with smart sensors and telematics gadgets in the asset. Additionally, OEMs can use this data to guide their future research and development (R&D) and guarantee that any flaws in their products are addressed.
IoT sensors and telematics are even more important in rental channels since equipment and machinery landlords want to ensure that their assets are kept in good condition. Telematics for predictive maintenance is something that rental firms who wish to extend the life of their equipment should use. For instance, dealers may predict when replacement components will need to be bought and changed by understanding how entire fleets are used.
Additionally, OEMs, dealerships, and rental channels in the construction networks can easily track their equipment and related attachments thanks to IoT telematics and geolocation. In order to prevent delays in the progress of their projects, this ensures that construction operators have access to these resources when they need them.
   2. IMPROVED PERFORMANCE ACROSS A FEW SITES
Construction's mainstays are productivity and asset utilisation. When projects are delayed, businesses that operate on a national or international level lose millions of dollars, so it is crucial that data not only be effectively acquired and managed but also enables efficient decision making.
By obtaining real-time data on facilities, machinery, and fleet activities via IoT, construction firms can immediately see a return on their investment, whether they are managing a fleet of yellow iron or keeping an eye on minor equipment. Utilization patterns like engine hours not only help with preemptive maintenance, but they also aid in reducing future liabilities and project costs.
By maintaining a single version of the truth for projects across different sites, utilisation rules and virtual borders can result in further savings. On-vehicle dashboards can be coupled with geofences, and a real-time warning system can warn managers when assets leave predetermined zones. Additionally, they will be alert to illegal employees' use of equipment during non-work hours, eliminating misuse and deception of the equipment.
IoT improves data integrity and authenticity in the long run, enabling various value-added services outside maintenance. A steady flow of data speeds up not just the equipment rental procedure but also the investigation of claims by law enforcement and the insurance industry. By leasing out equipment during the off-season, contractors can also start profiting from significant acquisitions sooner.
   3. THE CENTRAL COMMAND CENTER USING THE IoT CLOUD
By establishing a centralised command centre to keep track of their fleet, industrial machines, and minor assets, contractors may make even more savings with IoT and cloud technology.
Firms have historically had few tools to use data generated by IoT telematics, which has led to inefficiencies and expensive delays. By combining data from telematics delivered via a cloud service and synthesised through analytics, IoT telematics enables businesses to generate robust R&D. They no longer have to rush to figure out why and how to react effectively when failures occur. Complex projects can now be managed without the need for chaotic spreadsheets and paperwork by using a tablet or smartphone to monitor a variety of equipment.
WHAT CONTRACTORS CAN EXPECT IN THE FUTURE
All contractors strive to reduce costs while increasing productivity and efficiency. Managing equipment worth billions of dollars makes this considerably harder. Differences between estimates and actual conditions could lead to expensive alterations at the last minute. Millions of dollars in missed productivity and income could result from losing a day or a week of work on a project. Contractors can better coordinate the complex symphony of diverse machines, peripherals, tools, and equipment with the use of smart sensors and IoT telematics. This might mean the difference between a loss and profitability for businesses that operate on a worldwide scale.
Although implementing IoT telematics may appear difficult, the largest hurdle contractors face right now is adopting a data-driven approach. The entire organisation must adopt data as a solution and not an obstacle to success if IoT is to be implemented. Major construction companies will continue to use cutting-edge technologies to improve their workflow in the near future, leaving others behind. Big data is the key to the future of building; thus, builders must develop the skills necessary to use it.