In just under two weeks' time the UK's biggest names from across construction will be at the NEC, Birmingham. UK Construction Week is returning for its third year, uniting over 650 exhibitors with 30,000 trade visitors from 10-12 October in what is set to be the largest gathering of the built environment community.
Visitors to the UK's largest free construction trade show can expect over 10,000 innovative product launches, educational seminars, opportunities to learn new skills, and perhaps even some controversial debate along the way.

Consisting of Build Show, sponsored by EasyTrim, Timber Expo, sponsored by Steico, Civils Expo, sponsored by Finning CAT, Plant & Machinery Live, sponsored by AutoTrader Plant, Energy 2017, sponsored by G2 Energy, Smart Buildings 2017, sponsored by KNX, Surface & Materials Show, sponsored by BLFA, HVAC 2017, sponsored by Flakt Group, and Grand Designs Live, UK Construction Week caters for the entire spectrum of the industry from builders, architects, innovators and consultants, each show provides exhibitors with the opportunity to network alongside decision makers and purchasers while showcasing their services and products to thousands of visitors.

Among the exhibitors are some of the industry's best-regarded specialists, including Easy-Trim, Rockwool, Velux, BAXI, Kit Miles, Steico, CAT, Cemex, Gripple, Screwfix, Npower, plus HS2, HP, and a long list of international names, such as Bisen Smart Access Co, Hauff-Technik, Kessel, Randek and the Jiangxi Songtao Bamboo Industry Company. There will also be international pavilions from Turkey, China, Belarus and Poland.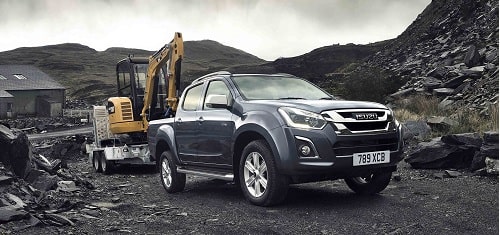 Back by popular demand is The Innovation Trail, which appeals to everyone interested in new ways of working, sustainable products and evolving technologies. Confirmed to appear as part of this year's line-up are Central Alliance, Texo Drone, Linus Industries, among others.

Be sure to visit the BIM Prospects Theatre hosted by BRE at UK Construction Week, which will introduce and educate anybody engaged in the built environment and interested in better information management. In collaboration with Constructing Excellence, six seminar groups of construction domains will be orchestrated by BRE staff and associates.

For those interest in elegant structures, the pod home concept from Estonia's ÖÖDHOUSE will feature at the Surface & Materials Show. Spectators will discover first-hand how quickly and easily these stylish timber and glass structures can be constructed, which are set to be a major talking point at UK Construction Week 2017.

Visitors should join BSI at its Construction Forum on Tuesday 10 October 2017 for an exciting and interactive day exploring some of the key trends coming up in the built environment. Planned sessions include 'Standards Supporting Global Growth' as well as 'Digitalisation & BIM'.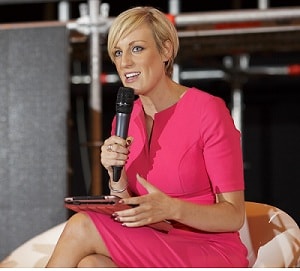 Offsite construction is a trend which grows stronger every year and the future of housing will include significant prefabrication, offsite assembly, volumetric modular building and automation. This part of the event is supported by the Modular and Portable Building Association, and features the Offsite Theatre, sponsored by Premier Modular, for dedicated debate and learning. Exhibitors including Portakabin, Tremco Illbruck, Tufeco, LHC, and Containex.

Building safety, quality and fire prevention remain a priority. Free CPD advice will include changes to legislation on safety, guidance on product safety, and fire prevention strategies. At the event, there will be a demonstration from Exova, which includes a 'full-scale' simulated cross-corridor set-up to demonstrate best-practice installation of passive fire protection measures.

Also taking place at the show is IEMA's Skills & Sustainable Infrastructure Conference, which will launch its latest research report, delving into the role that sustainability skills are playing in enabling the 'UK's Golden Age of Infrastructure' on Wednesday 11 October at NEC Concourse Suites 1, 2.

With all of this on offer, the UKCW Stage will remain the hotbed of the show, featuring discussions, debates and learning opportunities throughout. Each of the three days will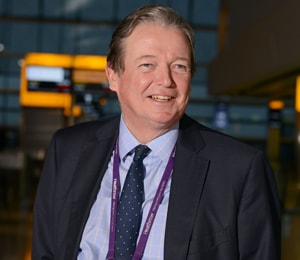 be fronted by celebrity chairs and speakers, including architect and broadcaster, George Clarke, business journalist and broadcaster, Steph McGovern, and architecture critic and TV presenter, Tom Dyckhoff. Other key seminars set to be delivered on the UKCW stage include an update from Heathrow Airport's Expansion Programme Director, Phil Wilbraham, and a talk from Mark Farmer, CEO of Cast Consultancy, who will provide an update on the Farmer Review: Modernise or Die and explore what's happened in the year since it was published.

As the Official Automotive Partner, Isuzu will be occupying three stands in Hall 9 in the Surface and Materials show. Visitors will find them at stands M50, M150 and M160, where they will discover the New Generation Isuzu D-Max and register for an on-site test drive so they can put the Isuzu D-Max through its paces and even experiment with towing.

Additional zones and theatres include Health and Safety, Windows & Doors, Roofing & Insulation, Tools, the Builders Merchants Federation Pavilion, a Development and Regeneration Hub, 'How to Theatre' sponsored by Trimaco featuring product demonstrations, and the Education Hub offering CPDs in partnership with BSI.
Nathan Garnett, Event Director at Media 10, which runs the show, said: "We can't wait to be back at the Birmingham NEC for our third year. We anticipate that this year's UK Construction Week will be our biggest and boldest yet, with a stellar line-up of speakers, exhibitors, sponsors and products, in addition to a packed agenda that will drive and inspire conversation over the course of the three days."

UK Construction Week is a unique opportunity to meet a huge number of suppliers, buyers and decision-makers as part of the Hosted Buyer Programme, sponsored by Lloyds Bank. A beer and ale festival runs throughout to lubricate the social wheels, plus a dodgeball tournament and casino nights.

For additional information on the full programme of events, free registration, accommodation, and discounted Virgin train travel, please visit www.ukconstructionweek.com

Notes to Editors:
For more information or additional quotes, please contact
Lisa Northcott 
Kim Taylor from Holistic.
Tel: 07885 980 154 / 07718 158 800
Email: This email address is being protected from spambots. You need JavaScript enabled to view it./ This email address is being protected from spambots. You need JavaScript enabled to view it.

UK Construction Week (UKCW) is the UK's largest construction trade show. Free to attend it consists of nine shows:
• The Build Show runs from 10-12 October and is dedicated to the building and contracting areas of the construction industry - www.buildshow.co.uk/register
• Timber Expo runs from 10-12 October and is the only event on the UK construction calendar dedicated exclusively to timber - www.timber-expo.co.uk/register
• The Surface and Materials Show (featuring Kitchens & Bathrooms Live www.kitchensandbathroomslive.co.uk/register) runs from 10-12 October and will showcase the latest surface and material solutions for specifiers, developers and industry professionals looking for cutting edge innovations within the materials sector - www.surfaceandmaterialsshow.co.uk/register
• Civils Expo runs from 10-12 October and is the UK's leading event dedicated to civil engineering and construction, bringing together leading suppliers of the latest technologies, systems and products in the civil sector - www.civilexpo.co.uk/register
• Smart Building 2017 runs from 10-12 October and is the UK's leading event dedicated to integrated building technology - www.smartbuildingslive.co.uk/register
• Energy 2017 runs from 10-12 October and is the industry trade event dedicated to renewables, innovation and power solutions - www.energyliveshow.co.uk/register
• HVAC 2017 runs from 10-12 October and is the UK's dedicated exhibition for the heating, ventilation and air conditioning industries - www.hvaclive.co.uk/register
• Plant & Machinery Live runs from 10-12 October and will showcase the latest earthmoving, lifting, handling & demolition products - www.plantandmachinerylive.co.uk/register
• Grand Designs Live runs from 11-15 October. Presented by design guru Kevin McCloud it is based on the hugely popular Channel 4 series. Grand Designs Live will be free to attend for trade on 11-12 October via UK Construction Week - www.granddesignslive.com/register