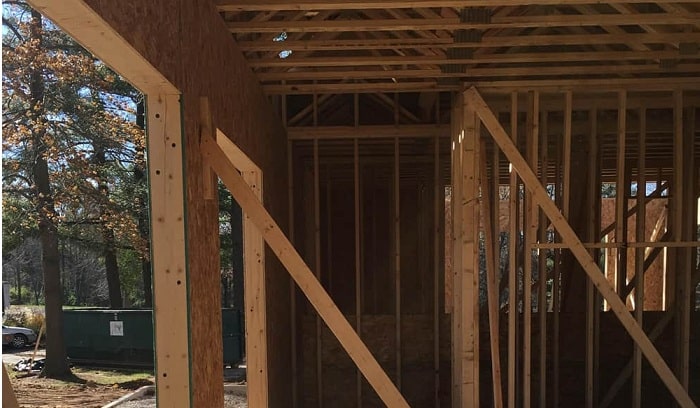 RT Construction, a company based in O'Fallon, Missouri, has announced that they are offering structural insulated panels (SIPs) construction technology for a more affordable, comfortable, energy efficient, and environmentally friendly type of building construction. SIPs construction is applicable for all kinds of construction projects, such as residential, industrial, commercial, and industrial construction. The materials used in SIPs are considered to be more environmentally sustainable compared to conventional building construction.
Structural insulation panels are fabricated by putting a rigid foam plastic insulation in between two structural facings, such as oriented strand board (OSB). These can be specified for each particular project. SIPs come in a variety of thicknesses and they can be used for the floors, walls, and roofs in all kinds of buildings. They offer a number of benefits. These include faster construction, construction of green buildings, mold resistance, compatibility with conventional building materials, energy efficiency, and durability.
A spokesperson for RT Construction says, "We are focused on healthy and sustainable building practices for all our new construction and building renovations projects. This practice creates an environment that promotes better air quality that benefits occupants of the building. It can also save money in health care costs and utility bills."
He adds, "Building energy-efficient buildings with eco-friendly processes, materials, and methods can help preserve our planet's resources. Green building results in water and energy savings, health benefits, and positive environmental impacts."
SIPs allow for faster construction because they arrive at the jobsite already pre-fabricated. This means that there is no need to frame, insulate, and then sheath, like with conventional stick-framed walls. The time for framing can be reduced by approximately 50 percent compared to wood framing, and even more when compared to a brick building. The panels are much bigger than the conventional building materials, so walls and roofs can be constructed much faster. And since these SIPs already come with electrical chases, there is no longer any need to drill through studs for the electrical wiring.
SIP panels offer the benefit of mold resistance because they have no cavities where moisture can seep into. Moisture is at a minimum because SIPs construction offers an airtight envelope. The very low levels of air infiltration only permit small amounts of incoming air, and with proper dehumidification, an environment that is not conducive for mold growth is provided.
And because of the efficient insulation provided, SIPs construction results into smaller HVAC units and less ductwork. This offers not only savings but also a more environmentally friendly building.
SIP buildings are extremely airtight and have better insulation than conventional buildings, which means they offer a more comfortable indoor environment and they have less negative impact on the environment because of reduced energy use and less greenhouse gas emissions. There is also less jobsite waste and the panels save on natural resources.
And with less labor needed to erect a building using SIPs, the project is not just completed in less time but it will also cost less. Furthermore, because of the higher energy efficiency, the homeowner or building owner will also benefit from lower utility bills.
Structural insulated panels are compatible with most other conventional building materials, which means there would be no problem in using them for home extensions and other home improvement projects. They can be installed over concreted foundations and they can be seamlessly integrated with stick framing. An SIP roof can be combined with stick walls or SIP walls can be combined with a truss roof.
There is also no issue with durability because SIPs materials are very strong. This is due to their structural characteristics that are similar to that of a steel I-beam.
And SIPs may be used for aesthetics as they can be employed for creating open or vaulted roof spaces more easily compared to a traditional trussed roof.