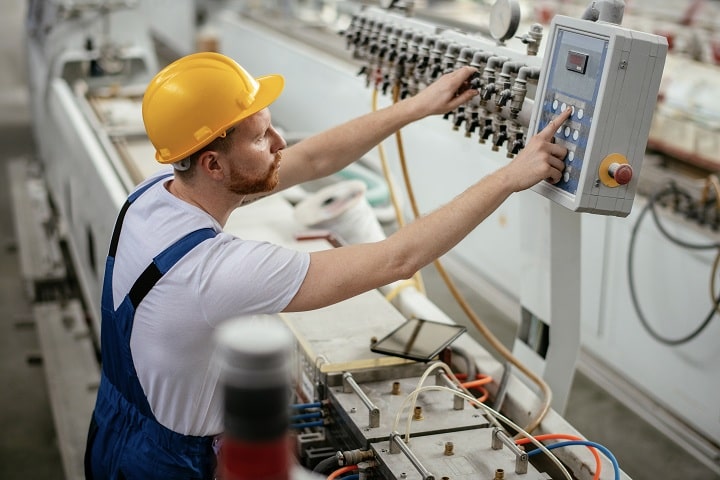 In market construction contracts can be very challenging in terms of the scope of works but equally in terms of risk management. Large amounts of cable are required for a range of applications, with various requirements for control, power supply and distribution. No two cables perform the same role, as specific materials are required for installations dependent on environmental conditions, and achieving a consistent mix of materials for the same cable products can sometimes be difficult.
Contracts will typically be vetted by your legal department in conjunction with those working for all the parties involved in the project. It is, however, not uncommon for the risk profile to sit with you, the contractor, but this depends based on the specific terms and conditions you may have agreed. It is certain your risk management strategy starts with sound practices including appropriate planning and preparation, expertise in execution and, of course robust health and safety procedures.
Indemnity provisions will also typically feature within your contract or sub-contracts, which again serve to manage the risk. The costs of rectifying cable faults and the consequences of error can be hugely disproportionate to the sub-contract values, and this can pose a significant challenge should major faults arise, in a worst-case scenario.
Ensuring the products you specify and procure are to the highest levels of quality, safety and compliant with recognised industry standards is the first line of defence in terms of risk mitigation. Whilst any contracts must afford protection, prevention through the proper channels is far better than any cure.
The responsibility for ensuring quality cable is specified and installed does not simply fall to the electrical installer. As a contractor, you too are responsible for cable installation, and you could be found liable for any faults that occur. This could, in turn, have a negative impact on your business and may even result in the loss of key customers. While it is likely that your first concern when it comes to cables, is ensuring that they meet the relevant regulations and standards, simply specifying a cable that meets a recognised standard does not guarantee it will be suitable for the project or application. The materials may not be suitable for the conditions the cable will be installed into, which could result in the cable needing to be repaired or replaced shortly after installation.
The cost of buying cable is often a key consideration that makes specifying cheap cable tempting, but as with any item of importance, the cost of quality is almost always higher. Purchasing cheap cable that may not be compliant or suitable for application can create serious risks to health and safety. A further consideration in this decision can be the origin of the cable product.
A defect in a non-approved product is most likely to become evident during the installation or worse still, during commissioning or operation. Failures in cable can come in a range of guises, however sheath damage is probably the most common and this type of damage can occur during the manufacturing processes of spooling and un-spooling.
Other cause of failure could be related to mechanical damage, which is associated with movement of product, and, of course, faults within manufacturing or specification which can, in worst cases, render the product unusable. There are several obstacles involved in accessing and recovering a failed cable, that has already been installed, which is a far more onerous process than planning the original installation. These obstacles can include things like, having to break or drill into concrete footings under which a problematic cable could be laid or having to access high ceilings or confined wall spaces as just a few examples.
Rectifying these sorts of issues can cost many times the value of the original purchase and installation in terms of the direct cost of gaining access alone.
Cable faults commonly arise from the use of poor-quality materials, right at the start of manufacturing process. These problems may not be detected, until it is too late, if at the product testing stages only specific characteristics are assessed.
A clear way to manage risk is to insist on the use of certified products. When cable is independently tested by a third-party approvals and certification body like BASEC, all aspects of the cable make-up and materials are assessed as part of a three-year certification programme. The cables are sampled from production and tested several times a year to ensure they maintain consistent levels of quality, but also to verify that they meet all of the required or relevant standards. Cables are rigorously tested to determine their suitability for operation in challenging conditions, and performance is assessed through electrical, material, mechanical, chemical and fire testing. Assessing all of these criteria is essential to verifying cable quality because some cable products could pass certain tests but fail others.
The conductor resistance test is one of the most frequently required tests that all of the British, European and international standards mention. This test assesses the amount and quality of conductor material in a cable's cores. The purpose of this test is to verify that the cable's current carrying capacity is in line with the rating for that product and that it will, ultimately, operate safely within the parameters specified in the installation.
This test, however, does not assess the performance of a cable when it is exposed to, expected or unexpected, environmental conditions such as flames, chemicals or extreme temperatures. Testing a range of characteristics, therefore, provides a more accurate reflection of the quality and safety of a product, which also leads to confirming its suitability for the required application. BASEC certification is amongst the most diligent and rigorous in the market, designed to ensure that cable carrying the BASEC mark has been comprehensively tested.
The success of a construction project is often measured on completion, whether it has been delivered on time and to budget. Cable quality should be specified highly and sourced right at the start of the project, to ensure that time and money are onside. This will help to avoid the allure of a low price when budgets are dwindling at the end of the project. Using quality cable has the potential to save contractors a significant amount of time and money in the long term, if errors are detected early-on in the specification process. Independent testing enables defects to be recognised before a cable product enters the supply chain and ends up in the hands of the installation team, ensuring that it will be safe and fit-for-purpose.
Even more importantly, third-party approved cable product certification provides assurance that cables will be safe in the event of an emergency. When approached from this perspective cable quality should be front of mind for specifiers and purchasers. BASEC exists to promote quality cable throughout the world as is the preferred testing and certification partner to the worldwide cable industry. The BASEC mark can be relied upon by end users, when quality matters, it builds confidence in the product and manufacturing source for many years to come.