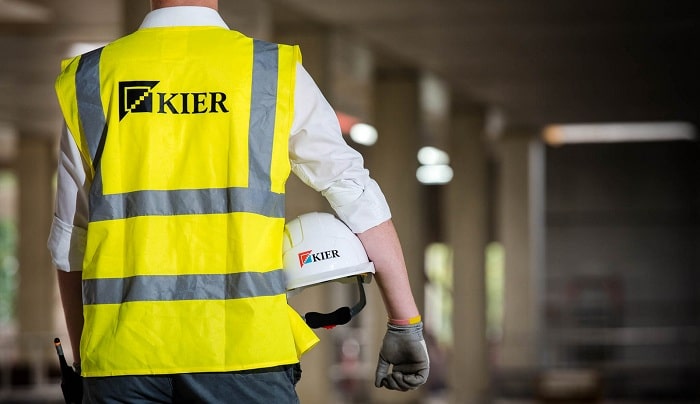 Kier London hosted a Topping Out ceremony at Morley House marking a key project milestone, completion of the main structure.
The Crown Estate's Chief Executive, Dame Alison Nimmo and Development Manager, Tim Davis joined Kier London's Managing Director, Cliff Thomas and representatives from key stakeholders at the event.
Tim and Cliff gave enthused speeches about this iconic project and the collaborative approach by all parties to make it such a success. The formalities were concluded with filling the last bit of the top concrete slab.
Morley House is a mixed-use redevelopment of a Grade II listed building in London's famous Regent Street. The works include a full demolition behind a retained façade on a tight footprint. Scheduled to open in summer 2020 the completed building will consist of 44 residential flats which will be available to let alongside 11,000 sq. ft of retail space on ground floor and basement levels.
Cliff Thomas commented: "This project, which builds on our expertise in delivering mixed-use schemes, will provide a high-quality retail and residential development in the heart of London and forms a key part of The Crown Estate's wider regeneration plans.
This Topping Out Ceremony marked one of the major milestones of the project of completing the main structure. It also allowed us time to celebrate the great working relationship the project team have established in developing this fantastic new development."
Tim Davis, Development Manager, The Crown Estate said: "We are delighted to have reached this exciting milestone for Morley House, in what is a landmark year for Regent Street – its 200th anniversary. Morley House is the latest development to be delivered as part of our long-term transformation of Regent Street. We look forward to continuing to work together with our partners at Kier to bring this project to completion next year."