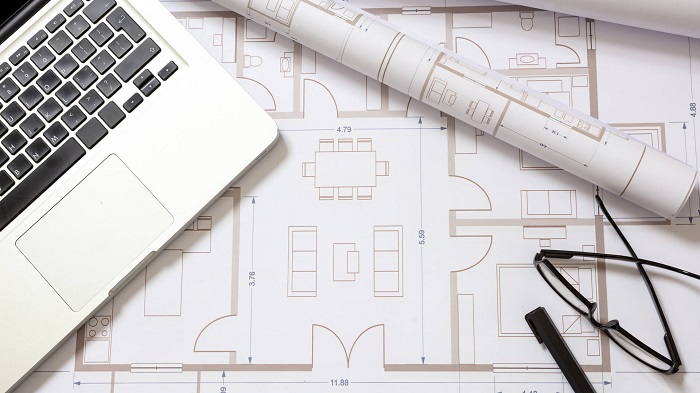 Floor planning is one of the most challenging steps in building a home. The results heavily depend on how efficient the floor plan is, so it has to be precise, detailed, and well-designed. Nonetheless, floor planning can still be a headache even for experienced architects and home designers.
There's no doubt about it: creating a floor plan can be stressful. Sometimes, planning can take more time than building a house due to several considerations. Your client may introduce changes here and there, which might further delay the project. It's a demanding task. However, you can improve your planning experience with these simple tips. Keep on reading to learn more.
Find A User-Friendly Floor Plan Software
Floor planning takes time. Building a home involves creating something almost permanent and requires a well-thought-out layout and design. One of the primary considerations is finding user-friendly floor plan software.
Some architects and designers may still use the good old paper and pencil combo to create rough sketches. They're reliable and get the job done yet using an app that allows adding elements like furniture and fixtures makes it easier to visualize a space.
With a floor planning program, you don't have to draw each detail. Instead, you may simply drag them from an extensive library, drop them into place, and see how the layout looks.
User-friendly floor plan software allows faster planning and 3D rendering. Even amateurs who would love to try creating a sample layout and design for their dream home can easily navigate these types of floor planning software. You can learn more about these easy-to-use floor plan creator apps on the web.
Prioritize Functionality
When designing a home, it's easy to fall into the trap of making the most visually appealing design to showcase your creative abilities. But putting aesthetics over functionality isn't practical when planning a home.
Instead, designers and homeowners must focus on maximizing the house's efficiency to make the planning experience less stressful in the long run.
One of the most common mistakes by homeowners and designers is failure to utilize the outdoors fully. For building a new home on a large piece of land or a lot looking over to a great view, considering the outdoor space is a must. Aside from creating indoor-outdoor living spaces, placing more windows in the right places is also excellent for making the home more open.
When planning houses with smaller floor areas, the designer's primary focus is maximizing them. No matter how limited the space is, there's always a way to incorporate the residents' needs. It has to provide all the essentials larger homes can offer. To do this, the architect should work closely with the clients.
Good traffic flow is one of the core elements of a well-designed home. The designer should work on a plan that allows people to move around the house effortlessly. Experienced architects should have no problems creating plans with a perfect flow for new construction or property renovation. Nevertheless, factors like limited floor area and clients' preferences may disorganize the layout. In this case, finding a healthy balance is a must.
Storage is one of the elements often forgotten during floor planning.
It's easy to think about how big you want the kitchen to be. Determining how many bedrooms your clients need is even easier. Yet creating enough storage in each living space is one of the effective tricks to minimize clutter.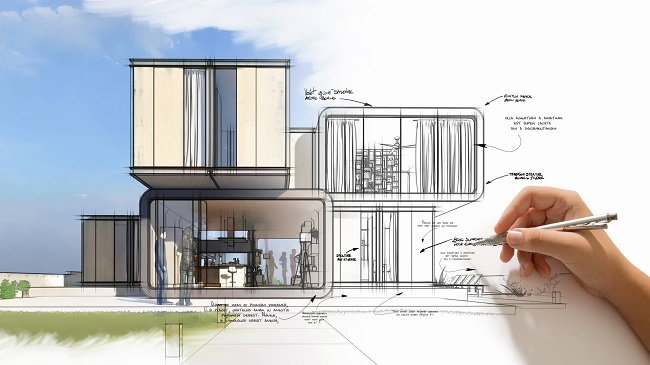 Consider The Client's Lifestyle And Preferences
Some clients give their architects the creative freedom to design their homes. Even so, some conflicts may arise due to differences in lifestyle and design preferences. Thus, it's best for the designers and contractors to involve the clients closely, especially during the first stages of planning. This way, creating a floor plan would be smooth and fast. Check out the following for additional ideas:
Your client may be incorporating their old furniture into their new house. To avoid inconsistencies between the plan and the actual design, it's best to specify the furniture sizes first. Doing so will help maintain the efficiency of the layout without compromising your client's choice.
Dividing the gross floor area into several rooms is easier for designers if the clients specify the room sizes. For instance, some homeowners may choose to sacrifice a bit of bedroom space to create a larger kitchen, especially in small houses. Determining these details with the client can make the planning period faster.
Room orientation is a significant factor in the functionality of the home. Suppose the client strictly follows feng shui or other beliefs regarding home layout. In that case, the architect should uphold these rules upon request. Considering these small details help build the client's trust and makes every task more enjoyable.
Privacy is a major challenge for open floor plans. Due to the desire to create an open living space, the architect may overlook the client's desire for privacy. Even if the client asks specifically for an open plan, it's best to discuss privacy concerns first to ensure it's what they want.
Aside from providing the essentials, the designer must consider additional rooms clients may request. For instance, they may ask to create a designated family room where they can watch movies or play games. If you're planning a home with a swimming pool, the client may request a leisure room with direct pool access. Considering their lifestyle helps you plan the best layout to fit their needs and wants.
Render A High-Quality 3D Model
A high-quality 3D floor plan rendering is one of the best ways to see how the house would look when finished. The designer can give the clients a virtual tour to set their expectations. While a 3D model is often shown upon finalizing the design, revealing it for evaluation in the middle of planning is also an excellent idea.
Some architects and designers choose two applications for sketching a plan and creating a 3D render for their clients. It can be more time-consuming and expensive since these apps aren't free. Therefore, choosing an app that allows 3D rendering while drawing the plan is wise.
There are easy floor planning applications that enable 3D visualization while planning. As you add elements, you can toggle the 3D option to see if it works. All you need is a computer with high enough specs, reliable software, and your architectural skills.
Conclusion
Floor planning is a tedious task. Luckily, the tips mentioned above can make floor planning enjoyable and exciting both for the architect and the client – either for residential or commercial space planning.