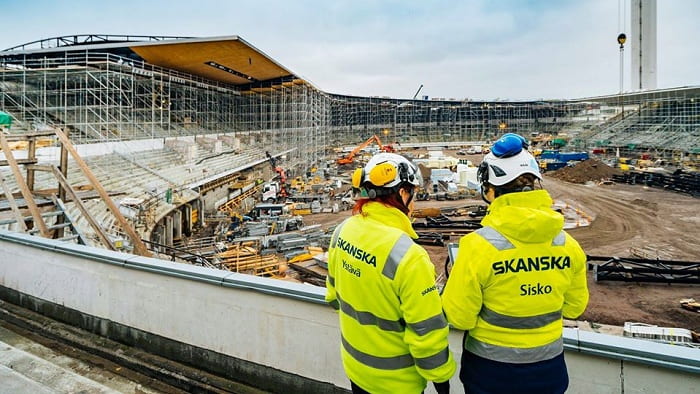 Skanska has signed a contract with the New York City Health and Hospital Corporation to renovate the North Central Bronx Hospital in Bronx, New York, USA. The contract is worth USD 64.8M, about SEK 606 M, which will be included in the US order bookings for the second quarter of 2020.
The 71,000-square-foot renovation includes the addition of 120 Intensive Care Unit (ICU) beds and support space for the executive administration staff at the existing hospital.
Construction began in April 2020, with ICU beds expedited for completion in May 2020 and final project completion scheduled for September 2020.
Skanska is one of the leading construction and development companies in the US, specializing in building construction, civil infrastructure and developing commercial properties in select U.S. markets. Skanska USA had sales of SEK 74 billion and about 7,900 employees in its operations in 2019.
About Skanska 
Skanska is a world leader in construction and project development on select markets in the Nordic region, Europe and USA. Driven by the Group's values, Skanska wants to contribute to a better society. Skanska provides innovative, sustainable solutions for both simple and complex assignments. Skanska has about 35,000 employees, and 2019 revenue totalled SEK 177 billion.