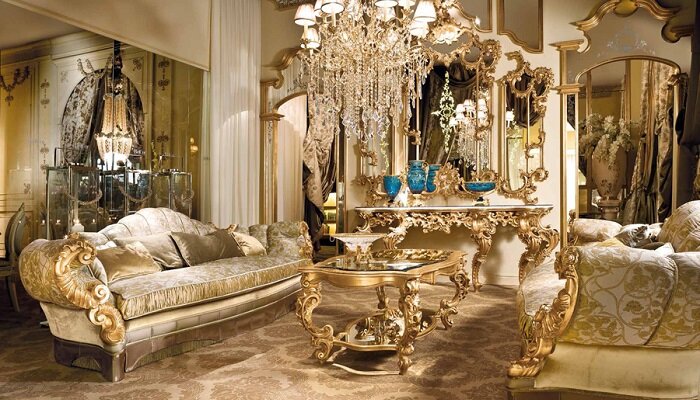 The luxury furniture market is flourishing, serving affluent consumers seeking top-notch home decor. Known for its exceptional craftsmanship, premium materials, and exquisite designs, luxury furniture harmonizes functionality and aesthetics. Factors like rising disposable incomes and evolving consumer preferences have propelled its significant growth. Luxury furniture brands continually innovate to meet the demands of discerning customers, prioritizing opulence, comfort, and exclusivity.
According to Future Market Insights (FMI), the global luxury furniture market is projected to achieve a CAGR of 5.6% during the forecast period. The market is expected to expand from US$22.6 billion in 2023 to US$38.97 billion by the end of 2033. The notable growth in the real estate sector has fueled the demand for both office and residential spaces. Moreover, the increasing need for office workspaces, conducive corporate cultures, and urban and semi-urban accommodations has further stimulated the growth of the real estate industry.
Additionally, it is projected that the surge in construction activities that are related to residential and commercial buildings may drive market growth. The Indian real estate sector, for instance, is estimated to reach a value of US$1 trillion by 2030, compared to US$200 billion in 2021, as projected by the India Brand Equity Foundation (IBEF). The sector is also expected to contribute 13% to India's GDP by 2025.
The demand for luxury properties has driven the adoption of luxurious furnishings in various areas like offices, bedrooms, and kitchens. The growth of smart devices and high-speed internet has accelerated e-retail, making furniture purchases more convenient. Key highlights from FMI's analysis of the luxury furniture market include the expected market share growth of Europe's luxury furniture market and the robust growth anticipated in the Asia Pacific region. Wood is predicted to dominate the market as a raw material due to its fine finishing, touch, and aesthetic appeal. The offline channel retains a significant market share, driven by consumers who prefer in-person purchases of luxury furniture.
In terms of market updates, Haworth Inc. acquired Luxury Living Group, a luxury furniture manufacturer, in July 2020. This acquisition aims to enhance Haworth Inc.'s product portfolio, related categories, and overall financials. Similarly, Olivia's, a subsidiary of the Motto Group, acquired Houseology, a manufacturer of aesthetic furniture, in March 2020 to expand its supplier and customer base. Muebles Pico and Rimontgó, a luxury real estate brokerage in Spain, established a joint venture in January 2022 to collaborate on multiple real estate projects and expand their clientele.