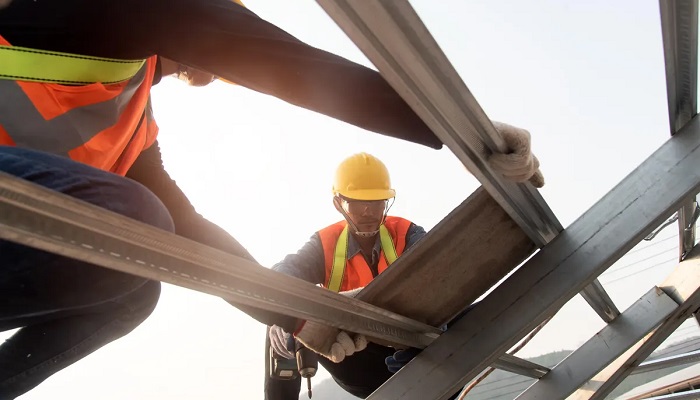 The Australian construction industry is grappling with significant challenges following the collapse of prominent companies like Porter Davis. This has led to increased expenses, delays, and uncertainty for consumers. The industry is witnessing a growing lack of trust between builders and buyers due to the instability of projects caused by builder bankruptcies.
The insolvency crisis can be attributed to builders engaging with owner-occupiers rather than developers, a trend that gained momentum with the introduction of the HomeBuilder grant by the Australian government in response to the pandemic. The grant brought an influx of builders, compounded by escalating costs and fixed-price contracts, which strained builders' finances and hampered project completion.
Disruptions caused by the pandemic and geopolitical events, such as the Ukraine conflict, have disrupted supply chains, resulting in material price fluctuations and labor shortages. These factors have further exacerbated construction delays and hindered meeting project deadlines.
The absence of insurance regulations to safeguard property owners against builder insolvencies has eroded trust in the industry. However, there are indications of stabilization in the coming months. The Cordell Construction Cost Index (CCCI) suggests a lower quarterly growth rate, signaling a potential improvement in the industry's stability. As costs stabilize, consumer confidence could be restored, reducing the likelihood of builders demanding additional funds or going bankrupt.
The future outlook appears positive as stabilized costs, combined with rising interest rates and reduced borrowing capacity, offer greater financial stability for buyers. This is expected to lead to fewer builder collapses and the completion of projects as agreed upon. While construction prices remain uncertain across categories, the relief from the extreme increases of the past year offers some respite for struggling builders and the overall industry.
At this critical juncture, the Australian construction industry requires regulatory reforms and increased consumer protections to rebuild trust between builders and buyers. Awareness of the risks associated with builder bankruptcies is crucial for buyers. Builders working with developers seem to have better prospects due to higher margins and efficient project completion, while those working with owner-occupiers face higher risks due to lower margins and potential cash flow challenges. To enhance confidence and stability in the sector, maintaining stable construction costs and implementing stringent regulatory measures are imperative.