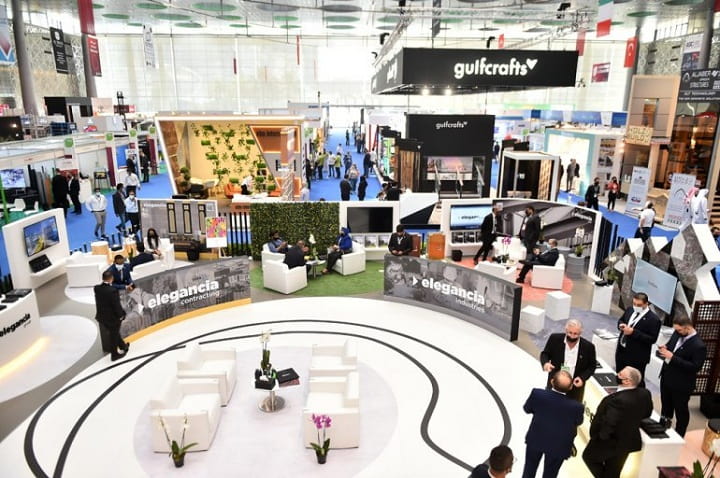 Qatar is ahead of the race in building smart cities, and the country's construction sector is advancing towards a smart and sustainable future, according to experts attending the 17th edition of Project Qatar. Held under the patronage of the Prime Minister and Minister of Interior H E Sheikh Khalid bin Khalifa bin Abdulaziz Al Thani, Project Qatar 2021, the nation's largest and most comprehensive construction business platform, continued yesterday with a strong positive response from the construction industry's stakeholders.
The four-day Project Qatar exhibition and conference has been attracting visitors to its new section this year, the Project Qatar Wholesale Market, which provides an exclusive opportunity for them to purchase in bulk and highly discounted prices from a wide selection of building materials and equipment.
The Future Projects Qatar Conference and the Continuing Professional Development (CPD) trainings focused on sustainability trends on the second day and explored key topics which include green building regulations, technology innovations, and corporate sustainability, among others. The second day of the conference focused on the theme "Building a Sustainable and Green Future". The keynote sessions highlighted on "Building Qatar Towards a Sustainable & Green Future" and "Sustainable Green Building's Regulations & Opportunities".
Haidar Mshaimesh, General Manager of the event organiser IFP Qatar said: "The past two days have been an exciting time for Project Qatar as we continue to witness vibrant discussions and engagement in all areas of the show, from the exhibition halls to the conference sessions and the training section. It is very encouraging as well how this space has provided the opportunity to address issues and find innovative solutions focused on driving a more sustainable and green future for Qatar".
Throughout the day, participants also learned about the various aspects of sustainability engagement which they can apply. The topics that were discussed include: Qatar's Efforts in Sustainability & Climate Mitigation; Green Homes – Guide to Greener and Healthier Home, The first green homes guide in Qatar; The Route to Net Zero – Challenges and Lessons Learnt; Sustainable Built Environment – Landscape Perspectives; Wadi Aggregate Usage – Excavation Waste Recycled; and Utilization of CRMB and RAP for Asphalt Pavement Construction in Qatar.
Adrian Wood, Chief Executive Officer of Siemens Qatar, Kuwait and Bahrain said: "The trend nowadays is going towards smart concepts, smart infrastructure and smart cities. Now on top of this you need more data, if you have more data, you can then turn it into information. If you have information, you can then make better decisions, both human and machine predictive. Better decisions mean saving time, cost, raw materials and reduce the carbon footprint. Through our participation in Project Qatar, we are showcasing a number of concepts used in the sector to increase efficiency and make it more sustainable. We are also holding seminars to tackle on a number of technical solutions, data analysis concepts again on efficiency and sustainability".
A panel discussion titled "Sustainable Infrastructure: Road Map Towards Net Zero Development in Qatar" also provided the platform for various perspectives and experiences in Qatar's infrastructure development and how the sector can reduce their carbon footprint and eventually achieve a net zero emissions.
The CPD Training session also delved into sustainability on the second day with the theme "Energy & Performance Services: Optimise your On-Site Energy Supply and Demand Side Efficiency". The sessions equipped the participants with the knowledge and skills on how to leverage sustainability in building performance using modern technologies and thereby cut operating costs and risks while reducing environmental impact.
The free training provides certification to participants where they can count as Continuous Professional Development (CPD) points and Continuing Professional Education (CPE) hours.
Ziad Abi Abdallah, Group Marketing Director at Al Sraiya Holding Group concluded: "Project Qatar is the right platform for Al Sraiya Holding Group to exhibit in, as we are always keen on exploring new business opportunities with local and international companies keen to expand their businesses in Qatari and international markets, be it through partnerships, JV's or investment.