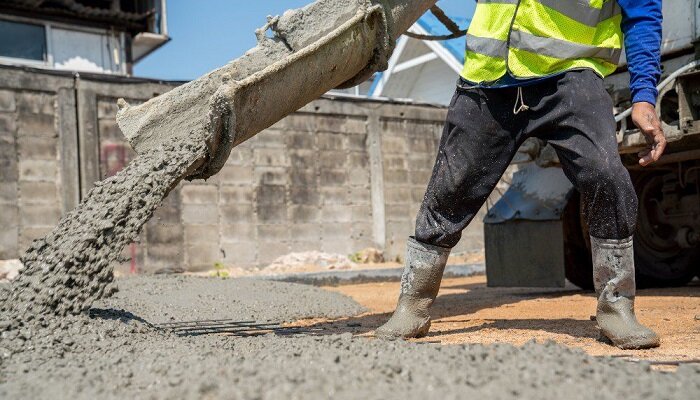 Reportlinker.com has announced the launch of a report titled "North America Ready-Mix Concrete Market Size & Share Analysis. According to the report, the North America Ready Mix Concrete Market is projected to witness substantial growth, with an expected increase from USD 65.44 billion in 2023 to USD 84.93 billion by 2028. This growth is indicative of a Compound Annual Growth Rate (CAGR) of 5.35% over the forecast period spanning from 2023 to 2028.
The onset of the COVID-19 pandemic had devastating effects on labor-intensive sectors such as building and construction. Nevertheless, with the relaxation of restrictions related to social distancing measures and lockdowns, the region has embarked on a path to recovery.
Key Highlights
The region is anticipated to experience an upsurge in the demand for building construction. Additionally, the increased awareness surrounding the advantages and superior characteristics of Ready-Mix Concrete (RMC) in comparison to standard concrete is predicted to propel the growth of the regional market. On the flip side, the ready availability of substitute materials and the challenges associated with transporting RMC could potentially impede market expansion. However, the escalating investments in infrastructure development are resulting in a surge in construction activities across the region, consequently presenting future opportunities for the ready-mix concrete market. The United States is foreseen to lead the North American ready-mix concrete market during the projected period.
Trends in the North America Ready-Mix Concrete Market: Residential Segment Exhibiting Promising Growth Prospects
The North American region is witnessing promising growth in residential development, with numerous projects already underway in major economies like the United States and Canada. Ready-mix concrete finds diverse applications in residential construction, including curb bedding and backing, reinforced and unreinforced foundations, extensions of single and double-story buildings, house floors with reinforcement or without, raft, garage, and septic tank bedding, trench filling, garden shed and wall construction, drainage systems, external yard areas, parking spaces for heavy goods vehicles (HGVs) and driveways, pathways, steps, external paving, and foundations for greenhouses, patios, and conservatories.
Increased governmental expenditure in the real estate market, particularly for residential construction, coupled with the growing demand for high-quality residential homes, is anticipated to foster market growth. The heightened focus on affordable housing by both public and private sectors is a driving force behind the expansion of the residential construction sector in the region. While certain regions in the United States and Canada are experiencing a slowdown in the middle-class housing segment due to affordability challenges, low mortgage interest rates have spurred residential construction.
In Canada, various government initiatives, including the Affordable Housing Initiative (AHI), the New Building Canada Plan (NBCP), and Made in Canada, are poised to significantly support sector expansion, consequently influencing the use of architectural paints and coatings in the residential sector. Moreover, data from the Harvard Joint Center for Housing Studies suggests that Americans annually spend over USD 400 billion on residential renovations and repairs, contributing to the demand for architectural paints and coatings. The private sector's production of new house buildings in the United States reached approximately USD 900 billion in 2022, reflecting consistent growth over the past three years. This trend is mirrored in the number of dwelling units authorized by building permits, with the Dallas-Fort Worth-Arlington metropolitan area in Texas emerging as a hub for residential construction.
In March 2023, around 1,413,000 privately owned homes were issued building permits on a seasonally adjusted annual basis. While this figure represented an 8.8% decrease from the revised February 2023 rate of 1,550,000 and a 24.8% decrease from the March 2022 rate of 1,879,000, it indicates a sustained level of residential construction activity. Among these authorizations, 818,000 were for single-family units, marking a 4.1% increase from the revised February figure. Furthermore, 543,000 authorizations were issued for units in buildings with five or more units in March 2023.
Given these factors, the demand for ready-mix concrete in the residential sector is poised to have a considerable impact on market growth throughout the forecast period.
United States Positioned as Market Leader
The construction sector in the United States presents robust potential, with both residential and infrastructure construction attracting significant attention and investment. The United States boasts a substantial construction industry employing over 7.6 million individuals. This sector holds a pivotal role in various construction domains, including commercial, industrial, institutional, residential, infrastructure, energy, and utilities. The construction industry's contribution to the country's economy remains substantial, although its share of the US GDP dipped to 4% in 2022 from 4.1% in the preceding year, as reported by the Bureau of Economic Analysis.
According to data from the US Census Bureau, construction spending in the country was estimated at a seasonally adjusted annual rate of USD 1.84 trillion in February 2023, representing a marginal decrease of 0.1% from the revised January 2023 estimate of USD 1.85 trillion. Private construction spending in the United States exhibited noteworthy growth in 2022, outpacing public construction spending by a significant margin. In terms of building spending across the 50 states, Texas and California emerged as leaders. Projections indicate a continuous upward trajectory in the value of new buildings in the United States in the upcoming years.
In February 2023, private construction reached a seasonally adjusted annual rate of USD 1.45 trillion, with residential construction accounting for a seasonally adjusted annual rate of USD 852.1 billion. While this marked a 0.6% decrease from the revised January estimate of USD 857.0 billion, it reflected the significance of residential construction in the country. Nonresidential construction remained stable at a seasonally adjusted annual rate of USD 601.0 billion in February 2023, signifying a 0.7% increase from the revised January 2023 estimate of USD 596.7 billion.
The United States is experiencing a surge in both new home construction and home renovations. The influx of migrants and a heightened focus on sustainable and high-efficiency structures have propelled the demand for home renovations. Government-sponsored loan programs have further bolstered home remodeling activities. According to the American Institute of Architects (AIA) Construction Consensus Forecast Panel, non-residential building construction spending expanded by 5.4% in 2022. Additionally, US spending on new private non-residential buildings exceeded USD 539 billion in 2022. By 2023, major commercial, industrial, and institutional categories are expected to witness substantial gains.
In May 2022, Holcim US acquired Cajun Ready-Mix Concrete, a prominent ready-mix concrete company in the Greater Baton Rouge Area. This strategic move aimed to enhance Holcim's presence in Louisiana and improve its capacity to serve customers. The acquisition granted Holcim access to 51 mixer trucks and eight state-certified batch plants catering to Baton Rouge and neighboring cities.
Similarly, in May 2022, Martin Marietta Materials Inc. finalized an agreement to divest certain West Coast cement and ready-mixed concrete operations to CalPortland Company for USD 250 million in cash. This transaction enabled CalPortland Company to acquire the Redding cement plant, related cement distribution terminals, and 14 ready-mixed concrete plants situated in California.
Collectively, these factors underscore the potential for substantial growth in residential and infrastructure development, thereby fortifying the ready-mix concrete market in the North American region.
Overview of the North America Ready-Mix Concrete Industry
The North American ready-mix concrete market exhibits a consolidated landscape, featuring key players such as CEMEX SAB de CV, HOLCIM, Buzzi Unicem SpA, HeidelbergCement AG, Colas, and others. These entities play pivotal roles in shaping the market's dynamics and contributing to its overall growth.