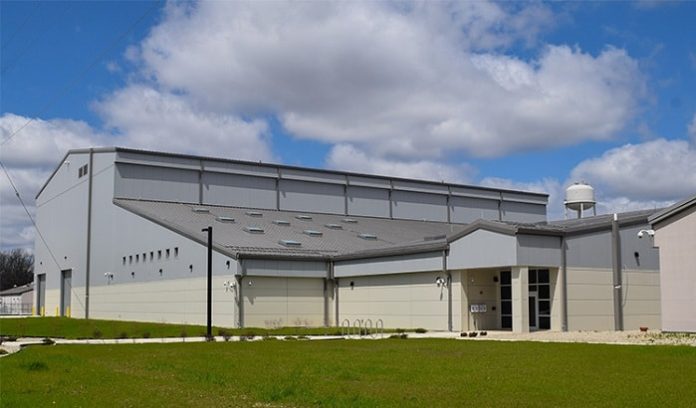 The Foreign Materiel Exploitation Laboratory at Wright-Patterson Air Force Base is a unique facility designed to house and support the Department of Defense's only mission focused on physical exploitation and evaluation of foreign-built aerospace systems. Last month, HDR was proud to stand on stage at the 2018 U.S. Air Force Design Awards Program alongside its USACE and Air Force partners to receive the Honor Award in the Facility Renovations and Additions category.
HDR provided the project planning, design, commissioning and construction phase services for the 58,400 square foot secure laboratory, analytical and administrative space. The $30 million facility for the National Air and Space Intelligence Command was technically an addition to the current lab facility which needed to remain in use during construction. The team was challenged to create a complex technical space while still meeting the latest DoD security area and Air force sustainability criteria. The team exceeded expectations with LEED Silver certification and a juror commented that there was, "a lot to get right, and they achieved it all."
Steve Hill, HDR's project manager, credits the hard work and partnership of the entire project team for such a successful design. "This project had very stringent security requirements and the need to phase the construction such that the attached lab facility could remain in use during construction." he said. "Our design team did an outstanding job of working through each issue with NASIC, the end user, the Air Force and the Corps of Engineers to deliver this complex project on schedule and within the project budget."
About HDR
For more than a century, HDR has partnered with clients to shape communities and push the boundaries of what's possible. Our expertise spans nearly 10,000 employees, in more than 200 locations around the world — and counting. Our engineering, architecture, environmental and construction services bring an impressive breadth of knowledge to every project. Our optimistic approach to finding innovative solutions defined our past and drives our future.