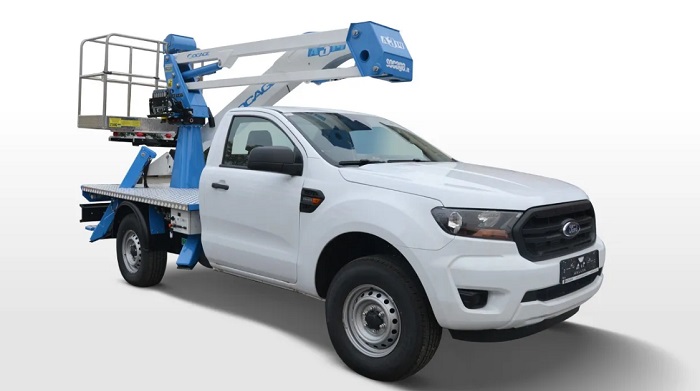 If you're a construction or trade professional, you know that a pickup truck is an essential trade tool. But with all the different makes and models on the market, it can be hard to decide which is right for you. In addition, not all pickup trucks are created equal. Some are better suited for construction and trade professionals than others.
But knowing that Ford Ranger has all the features you need to get the job done makes the decision much more accessible. We've collaborated with Price My Car to bring you the top features that make Ford Ranger the ideal pickup truck for construction and trade professionals. So take a closer look to learn more about this impressive pickup truck.
Things to Consider In Choosing the Right Vehicle for Your Tradie Needs
When you're in the market for a new vehicle, you must consider all aspects of your needs before making a final decision. But, of course, as a tradesperson or construction professional, you'll have different requirements than someone looking to get from point A to point B.
Here are some of the features and considerations you should be aware of when shopping for a new pickup truck:
The Type of Trade You Do
The first thing you need to consider when choosing a vehicle for your trade needs is the type of trade you do. Are you a plumber? An electrician? A carpenter? The kind of trade you do will dictate the type of vehicle you need. For example, if you're a plumber, you'll need a van carrying all your equipment. If you're an electrician, you'll need a vehicle that can carry all of your tools and materials.
The Size of Your Business
The next thing to consider is the size of your business. For example, are you a one-man operation, or do you have a team of workers? If you have a team of workers, you'll need a larger vehicle to accommodate everyone. Additionally, if you have a lot of equipment, you'll need a larger car to transport everything.
The Amount of Money You're Willing To Spend
Another essential factor to consider is how much you're willing to spend on your vehicle. There are a variety of vehicles on the market, from small cars to large trucks, and the price will vary depending on the size and features of the car. You need to decide how much money you're willing to spend on your vehicle and then narrow down your options based on that budget.
The Features You Need
When choosing a vehicle for your trade needs, you must consider the features you need. Do you need a car with four-wheel drive? Do you need a large cargo area? Do you need specialised storage for your tools and equipment? Make a list of the features you need, and then use that list to narrow down your options.
Tradie-friendly Features of the Ford Ranger
When it comes to purchasing a vehicle for commercial use, knowing the features is essential. This will determine if it is suitable for the job and avoid any costly mistakes down the line. In addition, by knowing the features, you will be sure to get the best bang for your buck and make the most of your investment.
Here are a few of the features that make the Ford Ranger ideal for construction and trade professionals:
1. Heavy-duty Suspension
Tradies who need to transport heavy equipment and materials across rough terrain don't have to compromise on a comfortable ride either. The Ford Ranger's heavy-duty suspension lets you enjoy a smooth journey, even on bumpy roads. No more dealing with potholes or worrying about how your cargo will survive the ride – with the Ranger, you can get to where you need to be in one piece.
2. Spacious Cabin
Tradies know how important it is to have a lot of room for their tools and equipment; fortunately, the Ranger boasts a very spacious cabin, so you can bring all the essentials. Not only will you benefit from having lots of space in your vehicle, but the Ranger also features ample storage pockets and compartments, making it easier than ever to keep everything organised. Saving time on finding what you need means you can get jobs done much quicker.
3. Easy to Clean
If you're a Tradie who needs a workhorse ute that's easy to maintain, the Ranger is just what you need. It has several easy-to-clean surfaces, so you can clean it in no time at all. All seating is built from durable materials that can handle wiping down after a long day's job without a problem. And when it comes to the floor mats, no problem – just pull them out and give them a good clean – it couldn't be easier.
4. Towing Capacity
Tradies always need a reliable and powerful truck, especially one with a strong towing capacity. The Ford Ranger is the perfect pick for this job. With a maximum towing capacity of up to 7,500 pounds, it can easily lug any heavy machinery or trailers needed out on the job. Plus, it also comes with an integrated trailer brake controller so you can safely stop your load when you get where you're going. A convenience that is priceless in the Tradie world.
5. Durable Construction
As a Tradie, you rely on your vehicle to get the job done, and the Ranger is designed with this in mind. Not only is its body made from tough steel, but it is reinforced even further to provide extra strength and support. In addition, quality assurance comes as part of the package when you buy the Ranger – you can count on your vehicle to last the distance. So if you're looking for a reliable pick-up that will get you through even the most challenging tasks, look no further than the Ranger with its durable construction.
Conclusion
Knowing that you have the perfect truck to handle any job, you can focus on getting your work done and not worry about whether or not your vehicle is up for the task. The Ford Ranger is reliable, powerful and feature-rich, making it a great choice for construction and trade professionals who need a dependable, hardworking pickup truck. With its solid design, excellent fuel economy and strong safety features, it's no wonder that the Ranger is one of the most popular pickup trucks on the market.