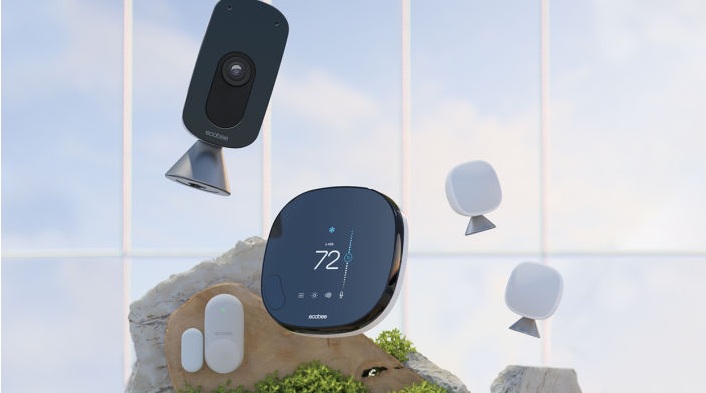 ecobee has announced new additions to its thermostat management solution, SmartBuildings. With a new Resident Mode feature, API and strategic partnerships with Latch and 1VALET, ecobee has strengthened SmartBuildings to meet the needs of multifamily property managers and building owners. SmartBuildings not only provides managers the opportunity to save energy and improve resident satisfaction, but also offers remote control of thermostats at scale, significant operational savings, and asset protection.
ecobee says that Resident Mode offers a win-win for multifamily property managers and their residents. Resident Mode allows multifamily property managers to onboard thermostats in all resident units to SmartBuildings, giving them a centralized view of all thermostats. This enables them to, among other things, realize energy savings in vacant units and identify the early warning signs of catastrophic events — such as low temperatures leading to frozen pipes — so action can be taken to avoid costly issues.
Residents can monitor and control their ecobee smart thermostats with the ecobee app that gives them the ability to personalize their comfort using their phone, tablet or watch. Residents can also benefit from eco+, a free upgrade available via the ecobee app, that takes indoor humidity, time of use rates and occupancy into account to help residents maximize energy savings in their units without compromising on comfort.
ecobee's new SmartBuildings API makes integration of SmartBuildings with other third-party systems possible, enabling partnerships with smart home products and smart building solution providers. Property developers, owners and managers can leverage these partnerships to connect ecobee smart thermostats with other smart home technologies, and control all operations from their preferred interface.