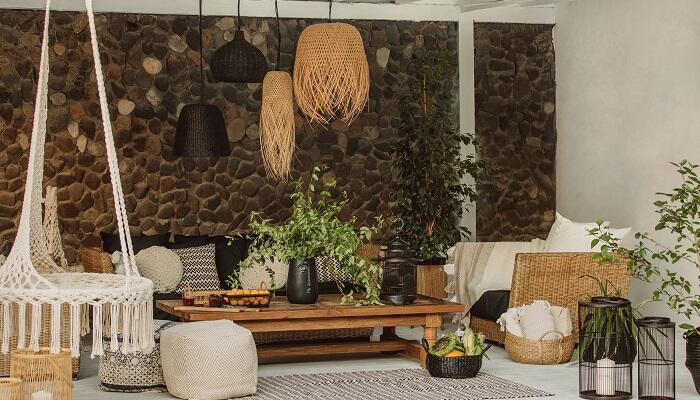 In the world that we live in, design has indeed become an integral part of our lifestyle. From fashion to décor to media, every aspect happens to have a design element to it. It is that kind of strong pillar when it comes to creativity that runs with trends that are upcoming and contributes to success across varied sectors. Just like the other industries, the design and décor world also happen to be contributing to quite a significant extent to an environment that's sustainable.
It is well to be noted that, post-pandemic, consumers have started to pay more attention to sustainability when it comes to their homes, both from a point of view of health and wellness and to lessen the environmental impacts. Therefore, all this has given interior designers the option to explore their creativity when it comes to the field of design and products that are sustainable.
Sustainable design and green products: An Insight
Sustainability looks to eradicate environmental effects that are negative; hence, terms like eco-friendly design as well as environmentally conscious design can be reciprocally applied to it. Sustainable practises when it comes to designing and decorating one's home can enhance the carbon footprint. While designing a sustainable living environment, green products happen to be the most significant of all the elements. They happen to be energy-efficient, free from depleting materials, and made from recycled materials.
They aren't of low quality; however, they go on to substitute harmful chemicals as well as materials while designing homes. When it comes to home design, the commonly used recycled materials include glass, steel, and plastic, which can be refined to luxury.
Some of the few steps that the interior and décor industries are coming up with for creating green products as well as practises are:
Manufacturing with the help of natural products
It is well worth noting that not every solution has to be factory-fresh; some can be natural products as well, like cashew nut shells, in place of petrochemical and synthetic products. Apparently, these shells happen to be one of the best sources when it comes to long-chain phenols. In the case of substitution with phenol, it goes on to enhance the flexibility of the product as well as the machinability of the compact boards and lessen the handling as well as storage of materials that are hazardous in the factory.
Recycling old into new
So as to come up with sustainable living, designers are weaving a masterpiece from scrap and making use of what is discarded to skilfully work out a brand-new art. Wood from the old furniture, fallen trees, and floorboards gets re-sculpted by way of layered design in order to get a new piece entirely. The fact is that the recycling of old products gives the living space a vintage look and, at the same time, helps with zero waste and greener surroundings.
Environment-friendly label when it comes to selecting green products
With an awareness that has grown for sustainable and green products, manufacturing plants are now coming up with products that have green label stickers. This initiative has been taken so as to create awareness among consumers and help them consume green-labelled products that are eco-friendly as a substitute.
Making use of products that do not make use of hazardous chemicals and materials
The décor sector goes on to participate in products as well as practises that have in them hazardous materials as well as chemicals for better returns. But because of the awareness of eco-friendly products, some industries have already taken a step towards substituting hazardous materials with materials that happen to have less impact on the environment. The use of copper chromates, asbestos, lead, and additional heavy metals during the production process has been omitted. They are also making sure that no urea gets added to any of the products that they have.
As awareness when it comes to sustainable living came into play a few years ago, consumers are still trying their best to process as well as adjust to the new market trends. The décor sector has a long way to go to achieve its goal of educating consumers on eco-friendly products and practises.
Sustainable living has indeed become a part of everyone's lives post COVID-19 with people going ahead and spending most of their time within the four walls of their homes and thereby examining the tiniest details of their lives.
Hence, it is indeed imperative that organisations as well as designers satisfy consumers as per their sustainable needs and also dig into their social as well as environmental requirements.