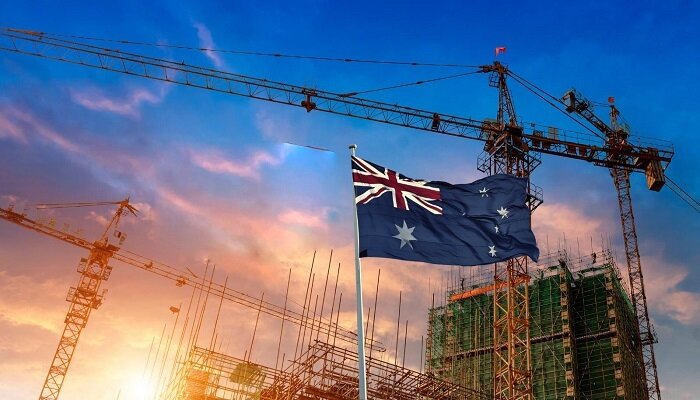 In response to the latest National Accounts report released by the Australian Bureau of Statistics (ABS) — National Income, Expenditure, and Product — the inextricable ties between construction activity and the broader health of the Australian economy are once again on display, but proposed draconian industrial relations laws risk upending the industry and eroding economic growth, says Master Builders Australia CEO Denita Wawn.
The Australian economy grew by 0.4 percent over the June quarter as construction increased by 2.2 percent, being the strongest contributor to gross value-added growth.
However, the building and construction industry in Australia has effectively been accomplishing more with less, as the total construction output remained unchanged during the June 2023 quarter and used fewer inputs than in previous months.
The 2.2 percent rise in construction activity was driven by a:
A 5 percent rise in construction services driven by trades, and land development and sub-division services;
A 2 percent rise in heavy and civil engineering construction due to increased infrastructure project activity; and
A 1 percent rise in building construction driven by non-residential construction.
Dwelling investment fell by 0.2 percent, and house construction declined — with ongoing constraints on labor further extending average completion times, confirming the importance of attracting more people to the industry and maintaining a flexible workforce.
Economic growth is essential to our members' business success and the ability to meet the residential, commercial, and civil construction needs of the Australian community. A stronger building and construction industry means a stronger Australia. Every $1 million worth of building activity supports around $3 million in activity across the economy. This multiplier effect is vital to keep our economy away from the risks of falling into a recession.
The building and construction industry accounts for around 10 percent of GDP and is made up of over 445,000 businesses, many of whom are small businesses that are doing it tough in the midst of a cost-of-living crisis and a profitless boom.
Wawn emphasized the need to support small businesses, streamline their path to success, invest in skills, reduce bureaucratic obstacles, address low productivity and high inflation, and, most importantly, ensure that industrial relations did not jeopardize the stability of this vital industry in Australia.