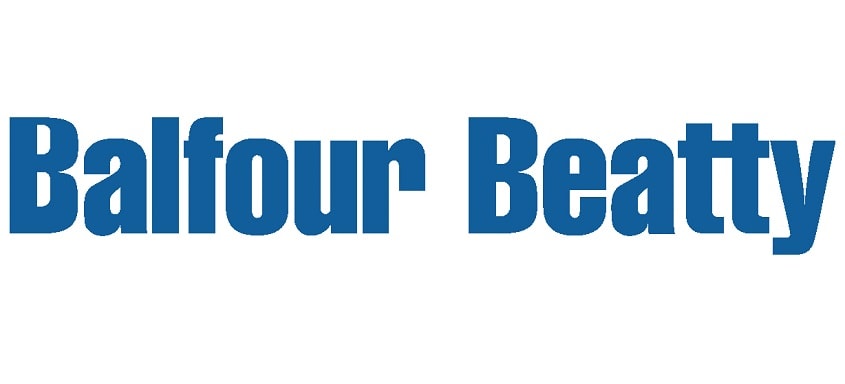 Chief executive Leo Quinn said it had only narrowly avoided the fate of rival Carillion by reforming its business.Carillion, the construction outsourcing giant, fell into administration in January under under a debt pile of £1.5bn.
r Quinn told BBC Radio 4's Today programme: "We had our own near-death experience three years ago – eight profit warnings, £600m cash outflow in nine months from the company.
"These results today demonstrate an amazing transformation and turnaround." In the year to 31 December, Balfour's underlying profits doubled to £196m, although revenue fell slightly to £6.9bn.
Neil Wilson, an analyst at ETX Capital, said the firm's profits were slightly below expectations but its higher margins were paying off."Margins are what matter and today's results continue the positive trajectory evident in the [firm's] December trading update."
Balfour, which is working on the Thames Tideway Tunnel and HS2, ran into trouble in 2014 after more than a decade of acquisition-led growth.However, Mr Quinn said over the last three years the firm had "upgraded" its leadership and simplified its structure, selling off its Middle Eastern and Indonesian operations.
In its results, the firm suffered a one-off loss of £44m on the Aberdeen Western Peripheral Route project contract as a result of Carillion's liquidation.Balfour Beatty and its remaining joint venture partner on the project, Galliford Try, are obliged to complete work on the 58km dual carriageway.
However, Mr Quinn said Balfour had also benefited from Carillion's failure, as it had removed a "major competitor from the market that was underpricing us all".
Major competitor
Balfour has taken on 150 of Carillion's employees, who had worked with the firm on joint venture projects.Mr Quinn said he blamed Carillion's collapse on a failure of leadership: "If you are driving the car and not looking at the gauges in front of you, and not understanding what's going on with your petrol and your speedometer, you're not actually doing the job you are paid to do."
He also said the government – a key customer to Carillion – needed to change the way it procured infrastructure projects and should "pre-qualify" suppliers on the quality of their balance sheet.
"There is a real structural issue here. Fundamentally, the government gives very little credence to the quality of your balance sheet," Mr Quinn said.
"You could be bidding against two men and a white van, and it's almost seen as a level playing field."It's quite clear that can't continue, and buying at the lowest price doesn't actually mean you get delivered what you think you bought."