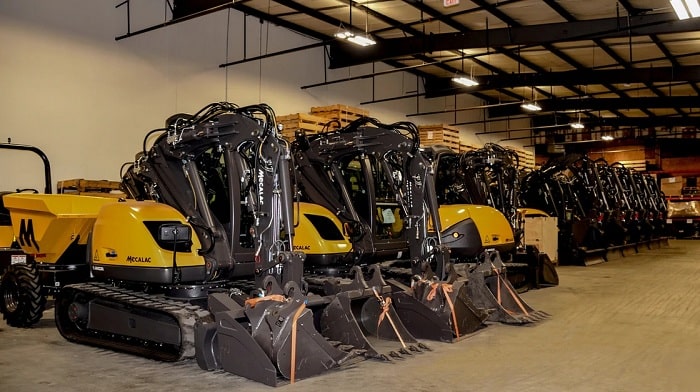 Mecalac has opened a new 14,000-square foot facility in Norfolk, Massachusetts, to serve as the North American headquarters and further support the growth of the brand in this market.
Opened July 2019, the new facility centralizes Mecalac's administrative offices, equipment inventory, parts, and service support in one building, replacing the three separate locations the company maintained previously. It will be home to an in-house training facility, and play host to dealer and media events throughout the year.
Though present in many product categories on the global stage, Mecalac was not involved in the North American market until 2016. The company's initial dealer partnership was with Lorusso Heavy Equipment near Boston. The dealer believed the North American market was ready for the innovations the Mecalac product offers, not only for work in urban areas but also for a variety of other applications, and shared a passion for finding new solutions to everyday jobsite challenges.
Shortly afterwards, in 2017, Mecalac acquired Terex's line of backhoe loaders, site dumpers and compaction rollers, further strengthening Mecalac's presence in the market. The success of its first U.S. distributor combined with the Terex product acquisition ultimately led to the formation of Mecalac North America.
The facility is home to a diverse team of 14 Mecalac employees with a combined 200 years of experience in the construction equipment industry. In the months ahead, Mecalac expects the team to grow to enhance its local presence and to provide a high level of support after the sale.