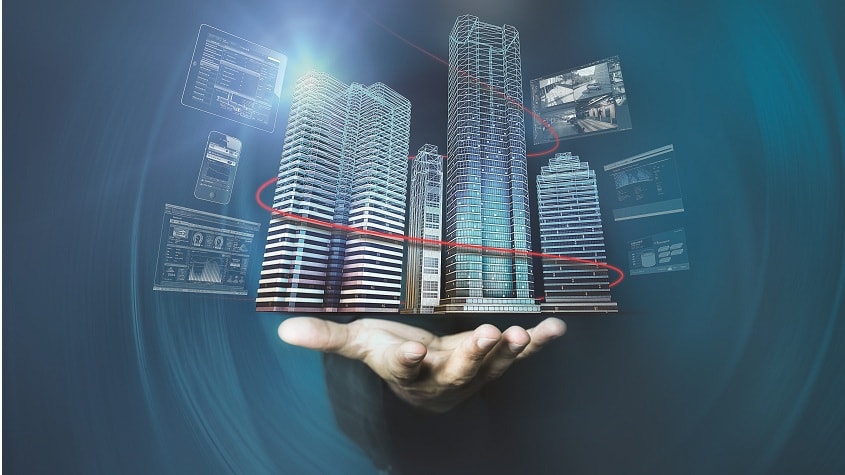 A leading innovation in construction technology, Cnstrct is the brainchild of visionary architect-builder Joel Hutchines.
The tech startup's free software platform will put architects in the driver's seat aiming to revolutionize the design and construction of buildings while resolving the inefficiencies that have plagued these industries for decades. Cnstrct's concept taps into Hutchines' experience in architecture, construction, business and manufacturing management and will combine those strengths with state-of-the-art software developed specifically for the platform; resulting in better built outcomes – completed faster, smarter and cheaper.
In the first 2 weeks following the soft launch of the Cnstrct website, introducing the concept, 300 architect, interior design and property developer users across 10 countries have pre-registered, indicating their interest in using the platform. This gives Cnstrct an estimated yearly pipeline of construction work valued over $19 billion and growing.
As construction projects grow in complexity, cost overruns and delays have become the norm. Cnstrct seeks to disrupt this trend by democratizing and streamlining the design process.
Its software will empower architects to take control of the entire project cycle, from conception to completion, through the vertical integration of digital modeling and automated manufacturing; effectively reducing costs and change orders, enhancing productivity without sacrificing quality or worker safety, and facilitating the early adoption of new cutting-edge technologies.
"We are seeing significant changes in the industry with large amounts of capital being invested into 'disruptors', but I've yet to see one focused on architecture and high-quality design," says Joel Hutchines, Cnstrct Founder and CEO. "The goal with Cnstrct is to provide an architect-driven platform that makes affordable customized design available to everyone. The future of architect-lead construction will result in superior, site specific, mass customized architecture."
Cnstrct gives architects the facts and tools to design with real-time costings, schedules and automated detailing for manufacturing.
"Architects won't need to fight for their design intent to be implemented through the building process and they can guarantee clients that their project will be completed on time and within budget," explains Hutchines. "Cnstrct will help bring their visions to life, enabling them to spend their time designing. It will be the end of cookie-cutter, over standardized manufactured buildings that have no relevance to site or context," he adds.
First, users will create a digital twin of their building using Cnstrct's intuitive modeling software. The modeling process will be supported by an advanced AI system and a team of virtual consultants, which will assist the user in making real-time decisions regarding the design, engineering, code compliance, and procurement for their projects, as well as planning the logistics of onsite assembly. This software will also provide users with real-time cost and schedule updates, streamlining pre-construction and eliminating the need for value management.
Next, the digital model will be sent to one of Cnstrct's local production facilities, which will utilize the latest technologies in computer-aided manufacturing, 3D printing, robotics and autonomous procurement to fabricate all of the necessary building components. The components will then be transported to the building site to be assembled in accordance with the pre-determined schedule and logistics plan. The result will be a fully customized project that is built with the efficiency and machine-like precision of mass-produced consumer goods.
CNSTRCT is exploring manufacturing capabilities which could include:
Metal and timber framing
Floor and roof cassettes
CLT and glulam
Wood joinery
Precast concrete
Structural steel
Stone processing
Windows and doors
Custom architectural features
Prefabricated bathrooms
Large format 3D printing
Extensive supply chain
ABOUT CNSTRCT
Cnstrct is a technology startup that is set to revolutionize the construction industry. Through software innovation, project management experience and a respect for design, Cnstrct will provide architects with a software platform that guides them through the process of creating a detailed digital building model, while giving them real-time costings and project schedules. It will use these digital models to streamline construction, delivering the complete project through a highly automated and global system that leverages the latest offsite manufacturing and robotics, and directly links to the supply chain. Cnstrct will ensure projects are completed faster, more efficiently and will provide higher quality at a lower cost.
ABOUT JOEL HUTCHINES
Joel Hutchines, Cnstrct founder and CEO, has positioned himself as a leader within an emerging approach to the design and construction of buildings. With his diverse experience in architecture, construction, business and manufacturing management, Joel's capabilities and vision blend the time-tested traditions of the building industry with cutting-edge technologies.
Joel started his career as a carpenter but quickly found his creative side and began to explore the idea of being both a designer and builder. This lead him to study Architecture at Bond University, where he discovered the power of computer-aided design and digital fabrication.
Following his tenure at Shigeru Ban Architects, a Pritzker Prize-winning architecture practice based in Tokyo, Joel co-founded Studio Workshop, a multi-disciplinary design-build firm that is equal parts design studio and fabrication workshop. His unique skill set quickly made him a desirable asset to many construction project teams; resolving complex structures with the implementation of modern construction methods and offsite manufacturing technology.