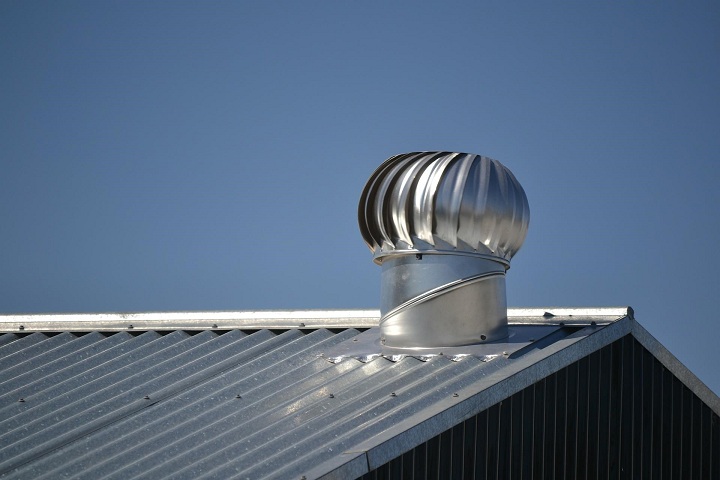 Metal roofing trim can be outsourced from Indiana Metal who is supplied with the resources to satisfy all metal roofing projects.
Metal Roofing Trim: Purpose and Practicality
Metal roofing trim acts as an adhesive agent by sealing the joints of a roof together to prevent water from entering while redirecting away from the home. This protects the surface from moisture damage and adds a stylish design. Metal roofing trim is a crucial last step in putting a button on your home project as it allows your roof to be long-lasting by sealing it off and improving the overall quality. Metal roofing trim reduces the likelihood of a leak or water damage by closing the gap between a pair of roof panels.
Trim provides both functionality and graceful transition across the different regions on the roof. This alleviates the bottleneck of roof leaks that necessitate repairs and drastically reduces the roof's lifespan. Metal roof trimming also provides a decorative touch by adding a glossy professional finish that is attractive to the keen eye.
There are different types of metal roof trimming that come in varying sizes, functions, benefits, and forms. These types of metal roofing include:
Eave Trim
Downspouts
Transition Trim
Wall-to-Roof Transitions
Valley Flashing
Ridge Caps
Valley Flashing
Gavel Trim
Why A Metal Roof?
Over the past decade, metal roofing has more than quadrupled its market share as one of the fastest-growing segments in home improvement. There are a variety of benefits to considering metal roofing that only elongates the overall quality and practicality, such as:
Saves Energy. Due to color coating, metal roofs are able to save up to 40% on energy costs.
A metal roof can withstand for 40-60 years, outdoing the standard asphalt shingle roof. Longevity is one of the main reasons consumers choose metal roofing for their homes. This is especially beneficial for those who live in areas of high-gusty winds or are hurricane-prone. Metal roofs may be the last roof you will install in your home due to its long life and durability.
Metal roofing has been designated with a class A fire rating by the National Fire Protection Association (NFPA) and is one of the most fire-resistant roofing options.
The class A rating appointed by NFPA proves metal roof covering can:
Last approximately 2-4 hours prior to ignition
Withstand a burning brand weighing in 2,000 g and measuring 12" x 12"
Experience a 6-foot maximum flame spread
Resistant to a gas flame turned on/off in a span of 15 cycles
Metal Roof Accessory: Snow Guards
As you build or renovate your home, you may realize that snow retention is a critical component of your metal roof. Snow guards will assist in protecting your roof from the harsh winter snowfall. They prevent the occurrence of gutter damage and circumvent personal injury from happening in the falling snow. The snow guards will adhere individually on the roof panel via a sealant, an adhesive, or fasteners that penetrate the roof through the structural substrate. In general, all snow guards are designed to prevent dangerous movement of snow or ice on a metal roof by suspending it into a holding field until it has melted and falls in liquid form or in small amounts. Each guard system's duty is to keep the snow and ice on the roof to protect you, your loved ones, and your property from being hurt or severely damaged.
There are numerous configurations of snow guards that exist on the market, but pad style/individual and continuous rail variations are the two most commonly used in the United States.
Pad-Style / Individual Snow Guards
These snow guards are typically polycarbonate. They are specifically designed to add friction to a frictionless surface that manages the snow and ice by allowing a slow and controlled melt rather than a rampant detrimental avalanche.
Continuous Rail-Type Snow Guards
Attaches to either through a fastened structural member or via clamps (using non-penetrating setscrews) in the seam of a standing seam panel. Both methods will consist of s SNO-DAM or a flag that rests in the center of the flat of the roof panel. This suppresses snow from sliding under the guards.
Do I Need Snow Guards?
The answer is yes if you reside in an area that receives plentiful snowfall during the winter. As snow accumulates on your metal roof, it can result in it caving in without snow guards. Ice dams may form and cause the snow to get heavier, causing pressure to ensue on the rooftop. Snow guards are specifically designed to keep your roof and the objects that reside below it intact. If you have experienced snow or ice falling off your roof and causing catastrophic damage — you need snow guards. Without the snow guards for protection, your home is susceptible to "roof avalanches."