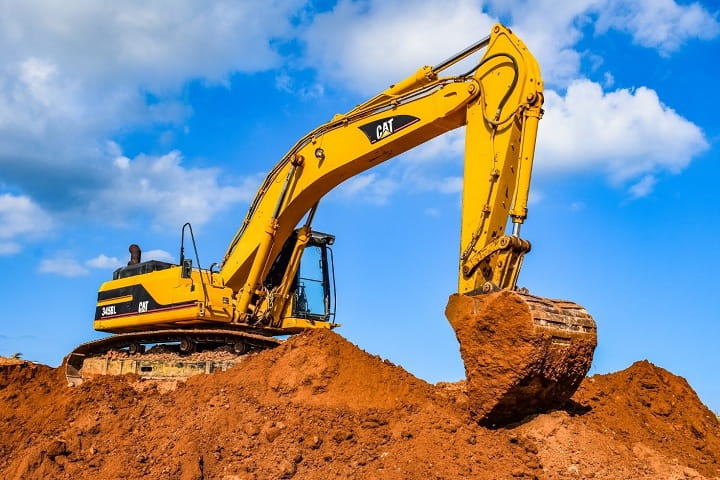 Over the last half-century, there's been an exponential increase in the demand for modern infrastructure around the world. The construction industry has ballooned tremendously with governments across the globe introducing several schemes and policies that have been quite favorable to the industry.
Perhaps, another contributing factor to the growth of the earthmoving industry is the low mortality rate today compared to a century ago. Thanks to technological advancements that have contributed to improved agricultural productivity, better healthcare, and sanitation, the human population has also experienced exponential growth. For context, the world population sat at around 1 billion in 1800 but by 2020, the total human population was at a staggering 7.9 billion. Click here to learn more.
So, naturally, there arose the need for better and improved infrastructure, as well as more provisions for housing. The combination of all these factors makes it the best time to be in the construction business. But the construction industry isn't the only one having the time of its life with all these developments, the construction equipment industry is also another big beneficiary.
To meet the demand for modern infrastructure and housing, building contractors and construction companies need modern machinery and equipment to make work faster, easy, and more efficient. These machines are more popularly known as earthmoving machinery and equipment.
What is Earthmoving Machinery and Equipment?
The easiest machinery to recognize in any construction site is earthmoving machinery. Their size and significance are impossible to miss as they are also ubiquitous across applications in the industry. In simple terms, earthmoving equipment refers to any piece of machinery that is used to move and grade soil or rock.
As we mentioned they have a wide range of applications including grading soil, digging trenches, demolition, and so on. In addition to construction work, they are also used in mining and other industries that require more power than can be provided by humans.
These heavy-duty machines are operated by trained professionals to reduce site accidents and injuries. Aside from training operators, companies protect themselves by purchasing machinery insurance. There are tons of companies that sell machinery insurance online, so, finding one shouldn't be difficult.
Thanks to technological advancements in the industry, there are different types of these machines that can be used to perform different tasks and are useful in any type of construction activity. The following are some of the most popular earthmoving machineries:
Excavators
Excavators are arguably the most used earthmoving machinery. Some people say they are the most efficient digging machines ever made to date, and that might just be true. An excavator consists of a base cabin that sits on a supporting structure that could be either wheels or tracks. They have a long arm with a bucket that functions through a hydraulic system.
The operator sits in the base cabin which is capable of making a full 360 degrees rotation, allowing the operator good visibility of the entire site. Incredibly versatile, this machine can be used in both small and large construction sites as its bucket can easily be swapped out with other tools to perform different tasks.
These large machines are often used to dig out dirt and deposit it directly onto a truck that would take it away from the site. Common applications of excavators include demolition, excavation, grading, heavy lifting, and mining.Moving this type of heavy machinery to and from sites can always be made easy with full truckload services.
Bulldozers
As you can probably tell from the name, bulldozers are heavy-duty machines that are largely used to move huge amounts of dirt on construction sites. They have large blades in front that can be moved up or down and in limited angles depending on the job. Being extremely large machines, they are also used in demolishing buildings as well as crushing boulders. Like excavators, bulldozers also work on a hydraulic system.
Backhoe Loaders
Popularly called backhoes, these tire-mounted machines are considered medium-sized equipment but are a lot more versatile than excavators. They are quite similar to regular farm tractors with an adjustable shovel in front and a bucket at the rear end for more precise digging. Running on wheels, backhoes are known for their maneuverability making them suitable to urban areas. They are commonly used for placing pipes, lifting materials, digging trenches, and excavation work.
Dump Trucks
Dump trucks are another machine that is a regular in construction sites. They are primarily designed to move large amounts of dirt from sites and come in different load capacities.
Although these trucks are great for moving big hauls, they could be fairly expensive to operate due to their size. Hence, it's truly more economical to maximize and fill them up accordingly. Users should plan ahead to ensure that the best load size, route off site, and other factors contributing to the price of operation are taken to mind.
Trenchers
These machines are used to dig trenches for drainage and piping purposes. They have a conveyor system that deposits the materials that have been dug up beside the trench. Trenchers can be mounted on wheels or tracks.
A trencher cuts the workload in half for workers that would have otherwise done the digging manually. It can cover longer stretches of digging which makes them more productive, saving time, money, and effort.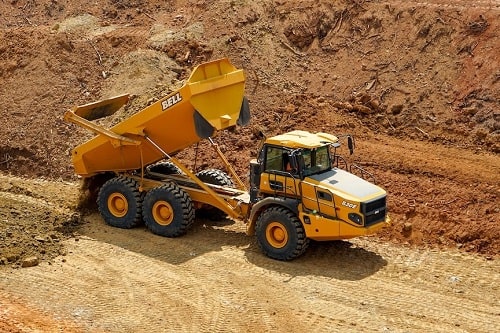 Maintenance of Earthmoving Equipment and Best Practices
These heavy-duty machines cost a lot to purchases and repair, making adequate maintenance incredibly important. When these earthmoving equipment function properly, the chances of deaths or injuries occurring in construction sites decrease.
It pays off to hire professionals when your machinery or equipment malfunctions. You need to work with companies who have in-depth mechanical knowledge and skills in repairing various and specific machine components. For instance, a hydraulic cylinder repair service in Sydney can provide better and long-term solutions to hydraulic cylinder issues rather than a generic mechanic. Not only is it cost-efficient, but also you are less likely to worry about breakdowns that can cause unwanted and unexpected construction delays.
On top of that, below are some maintenance tips and best practices for earthmoving equipment:
Regular Cleaning
Earthmoving machinery does a lot of dirty work. To get the most out of them, they should be cleaned thoroughly after use to get rid of dirt and debris that collect in different parts of the machine. If left to accumulate, these parts begin to malfunction and ultimately stop working. We should mention that while cleaning is important, it should be done with only cleaning agents recommended by manufacturers.
Workers and operators should clean the machinery after each work day and inspect it for debris that may affect its performance before taking it out for the day. If you are shipping your construction equipment to a job site or depot, you will need to ensure each piece of equipment has been thoroughly cleaned first.
Lubricate Moving Parts
There are many moving parts in earthmoving machines. Over time, these parts begin to wear and tear if not lubricated regularly which inevitably causes the machine to malfunction. However, caution should be taken when lubricating as excess lubrication can also lead to other problems. Visit https://www.youtube.com/watch?v=AkyeGeaIaT0 to learn more about lubricating heavy-duty machines.
Some companies have a resident mechanic that would be able to fix minor issues with the machinery and assist with the lubrication. If companies feel that they would rather not do it themselves, they can contact an expert in the area that would do it on site.
Fit Only the Right Tools and Parts
As we mentioned earlier, some equipment can have different tools and parts fitted to perform certain tasks. But not all parts are compatible and should not be attached if so. Fitting tools that aren't compatible not only affect the functioning of the machine but also puts the operator at risk.
It's highly advisable to purchase machine parts before they fail, especially important and hard-to-find ones. In this way, when a specific component malfunctions or is no longer usable, you can easily replace it without waiting for its shipment from abroad.
Train Your Workers To Operate Earthmoving Machinery
Earthmoving equipment parts and tools are prone to damage or can become broken entirely when handled by an untrained employee who attempts to operate it. Aside from that, your employee will more likely injure himself and other people on the construction site. So, how do you avoid this problem?
Prevent accidents and equipment damage by ensuring that all your employees receive proper training in operating new earthmoving machinery or equipment. All machine and equipment operators must have adequate training and solid qualifications before handling the machine. With equipment training, you can ensure everyone's safety and meet all the requirements required by the law for you to operate.
Final Thoughts
In addition to the maintenance steps mentioned above, construction companies can also utilize equipment management software to monitor the condition of their machines. With these machines costing a lot to purchase and repair when faulty, taking all the necessary maintenance steps is key to getting value from these machines.