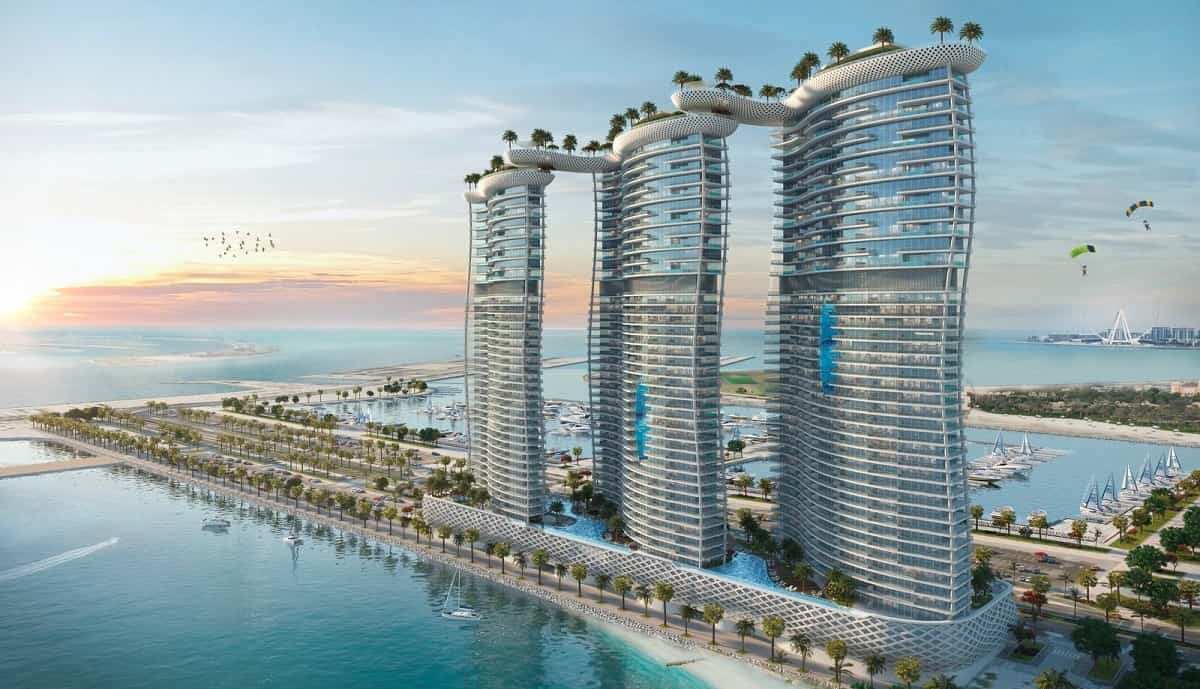 Dubai's DAMAC Properties has launched a property development with iconic fashion brand Cavalli. The 42-storey DAMAC Bay by Cavalli will be located in Dubai Harbour and feature designs from the fashion firm. Interiors are inspired by maritime and include seashells, pearls and zebrafish patterns and a sleek exterior that pays homage to serene ocean waves.
DAMAC Bay's three towers are connected by a Cavalli-inspired bridge that coils across its rooftops.
Dubai developer teams up with Cavalli
The property offers residents a range of one-bedroom apartments to five-bedroom duplexes across the development's master plan.
Prices at the ambitious development start at $1.2m. Niall McLoughlin, Senior Vice President of DAMAC, said: "Our goal with DAMAC Bay was to bring the wonders of maritime bliss closer to residents than ever before.
"The property has been constructed in a way all residents can equally enjoy a luxurious, convenient lifestyle accented by the tranquillity of the sea."
The second to 32nd floors feature one, two and three-bedroom units. DAMAC Bay residents will have access to a private beach, a range of food and beverage outlets and the property's exclusive Cavalli Lounge.
In addition, the three-tower property has been built to provide each unit with a seaside view. The DAMAC Bay property also offers an opera music-synced water fountain and laser projection VR school for children.