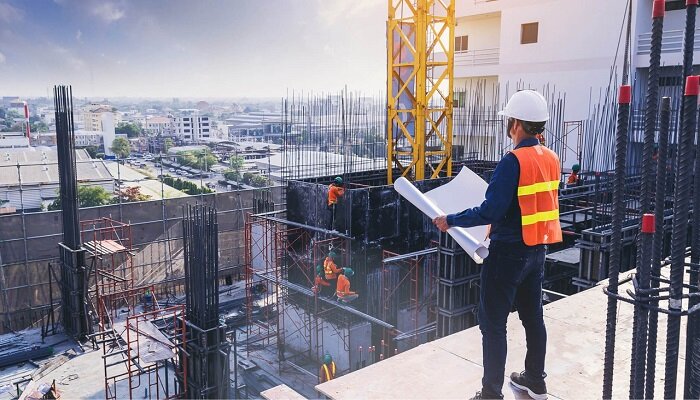 Launched under the Scottish Construction Accord, the CQIC Charter aims to transform a sector that makes a significant contribution towards Scotland's society, economy, and environment
The Scottish Construction Accord launched in October 2022 and focuses on a series of key commitments, including enhancing workforce diversity, reforming procurement, working with digital technology, promoting more modern construction methods, working towards net zero, and improving construction quality.
Partners from across the industry have worked together to create the CQIC Charter, and to launch a new Charter that encourages organisations to place quality at the heart of decision-making.
The next phase of the CLF will be action and delivery
Ivan McKee MSP, Minister for Business, Trade, Tourism and Enterprise and Chair of the Construction Leadership Forum (CLF) said: "Following the launch of our Construction Accord, the Construction Leadership Forum's next phase will be one of action and delivery, with quality at the heart of that work.
"We don't underestimate the scale of that challenge and, to succeed, every individual must take responsibility for quality. It's encouraging to see Construction Quality Improvement Collaborative lead in championing this important issue and I look forward to seeing quality improvements across the sector."
A key moment for the Scottish construction sector
Peter Reekie, chief executive of infrastructure body the Scottish Futures Trust, and chair of the Transformation Board of the Scottish Construction Accord, added: "This is a key moment for the construction sector, and I know that everyone involved is ready to step forward to address the challenges and opportunities set out in the Accord.
"We all know that getting it right first time makes sense financially, environmentally, and importantly, from a safety perspective. It is also vital if we are going to deliver on our target for achieving net zero."
The CQIC initiative encourages collaboration to achieve the levels of quality expected
Ron Fraser, chair of the Construction Scotland Industry Leadership Group, commented: "As we face some of the greatest challenges we have ever had to deal with, we need to work differently, learn from each other and tackle the things that no longer serve our sector or our clients.
"While we all aim for the same positive outcomes, we can sometimes find ourselves tackling challenges on our own rather than finding ways to collaborate with others. The CQIC initiative wants to change that so that everyone involved in projects works together to achieve the levels of quality expected."
Several leading construction businesses and organisations have already committed to the CQIC Charter.
Karen Stevenson, Head of Policy and Development at the Royal Incorporation of Architects in Scotland, concluded: "There are opportunities to improve every aspect of construction project delivery. By committing to the CQIC Charter everyone can be part of the mission to shine a light on the things we all want to improve and to share in the successes we will have along the way."